Trending
Seven crushable cans to fill your cooler with
These new summer sippers come packed for worry-free portability.
July 09, 2020
You can go outside, but don't fuck it up
"Use common sense" now that parks and trails are open, or they'll be taken away quicker than the iPad at supper time.
May 01, 2020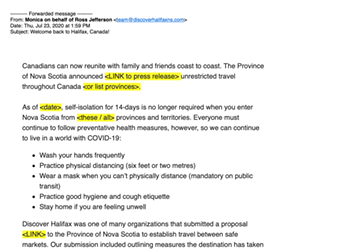 Draft email hints that Stephen McNeil still wants to open Nova Scotia up to the rest of Canada
Accidentally released message shows Discover Halifax is ready to act if the premier goes ahead with his risky plan.
July 23, 2020