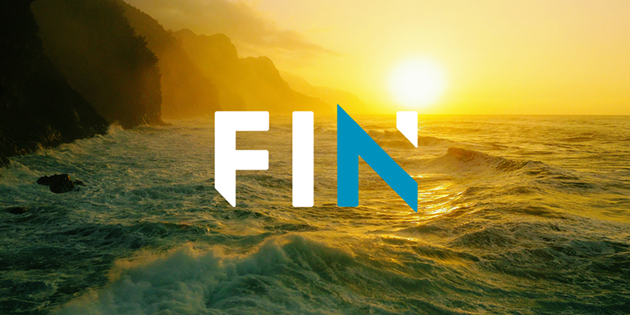 The Atlantic Film Festival is launching into its 37th year with a new name and big plans. From here on out, the annual event will be referred to as
FIN: Atlantic International Film Festival
.
The festival teamed up with Revolve for the rebranding. FIN doesn't stand for anything, but festival director Wayne Carter says its meaning is dual: It references Halifax's connection to the ocean, as well as giving a nod to the closing titles of international films.

Ironically, says Carter, FIN is representing a new beginning for the festival.

"For us, it's an opportunity to clarify our message."

In an effort to make the films more accessible, FIN is partnering with Cineplex to take over Park Lane theatre for the duration of the festival. Every screen will be home to a movie that's part of FIN.

"It's very exciting for us that people might potentially come in off the street, wanna see a movie, look at the schedule of films" and become part of the FIN audience "by accident," says Carter.

"Anybody can come. We want everybody who has any kind of love for movies to be a part of the film festival."

In the same vein, Carter hopes to encourage more young people to take in FIN.

"If this gives younger people an opportunity to re-look at the festival," he says, "that's part of the initiative."

"We know a lot of the stuff that we show has great resonance with young folks, but we're not sure they see us that way."

The festival's opening night film has yet to be decided—that announcement is expected in July—but it will be in conjunction with Movie Nights Across Canada, a national program of Canadian film screenings happening for Canada 150.

FIN is announcing its full festival line-up at the Lord Nelson Hotel on August 16. This year's festival will take place from Sept. 14-21.

For the future, Carter is setting his sights on the possibility of digital aspects to the festival so people outside Halifax can take part.

"I'm looking forward to the day where maybe I can issue you a digital pass," he says. "So for a week during the festival, you can maybe be sitting in Corner Brook, but experiencing all the Atlantic content on your iPad, or on your Apple TV—or however you choose to watch content."