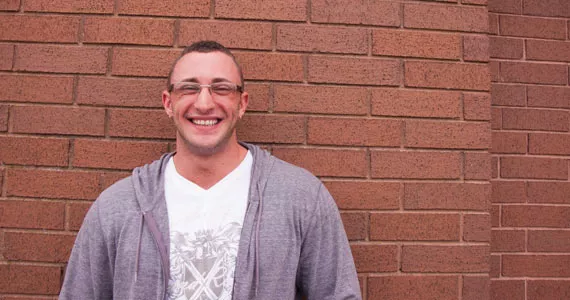 I'm an electrician. I took the electrical construction program at the NSCC and now I apprentice with Expert Electric & Alarm in Dartmouth. I'm writing my red seal interprovincial exam at the end of October, which will make me fully certified to work anywhere in Canada. Becoming an electrician is a long process, but if you like working with your hands and constantly developing and upgrading your skills, this might be the job for you.
To get your red seal, you have to log 8,000 working hours. With the NSCC's program, you do a year-long core program where you learn the fundamentals, which counts as 1,000 hours, and then you have to complete three other "blocks" of course work under an instructor's supervision after completing a certain number of hours at your apprenticeship.
I started the program at NSCC five years ago, and I'm just finishing up my 8,000 hours now. In order to log your hours, you obviously have to be taken on somewhere as an apprentice. The people who teach you, journeymen, don't take on an apprentice lightly. There has to be a one-to-one ratio of apprentice to journeyperson, and they're not easy to come by at any company.
A typical day is around eight hours long, and involves driving out to the site and doing whatever needs doing, like taking care of ceiling inspections, service inspections, final inspections or rough-ins. Whatever it is, there's a lot of liability in electrical, so you have to make sure you're always paying attention.
We're usually the first people on site and the last people to leave---electrical really needs to deal with the project from beginning to end because there's so much at every point in the job that needs our expertise. I work with around 20 people on the team on any given day, so there has to be a lot of team work involved. We're dealing with thousands of feet of wiring, so there's no way you could do it alone.
I've always been interested in electrical. I've been doing construction work since I was a teenager and I loved it, so becoming an electrician was a natural next step. I was looking for something that wouldn't go out of demand, and I'm not going to lie: I was attracted to the money aspect. There are also so many new options on the horizon for people who train to be electricians, like solar power and wind energy. The trade is transforming at a pretty fast pace, so it's a pretty exciting time to be in electrical.