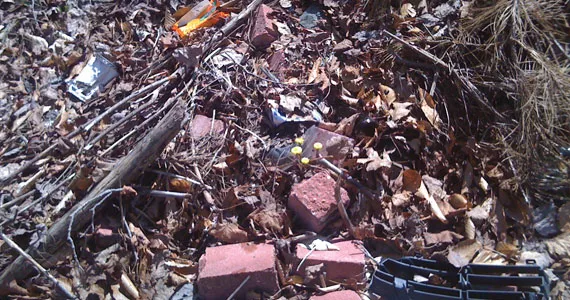 What's wrong?
Lots of garbage in Hemlock Ravine park.
Who's responsible?
Steve Rice, HRM's supervisor of major parks, 490-1903.
REMARKS
Reader Sarah Dawson alerted us to this trash-strewn stretch of park behind two apartment complexes on Lodge Drive. The garbage runs all the way down the ravine and collects in the creek below, says Dawson: "It's gross, unsightly and definitely needs to be cleaned up." Rice wasn't aware of the problem, obviously years in the making, but left to deal with the issue as soon as we alerted him.
Send your favourite municipal malfunction to onpatrol@thecoast.ca.