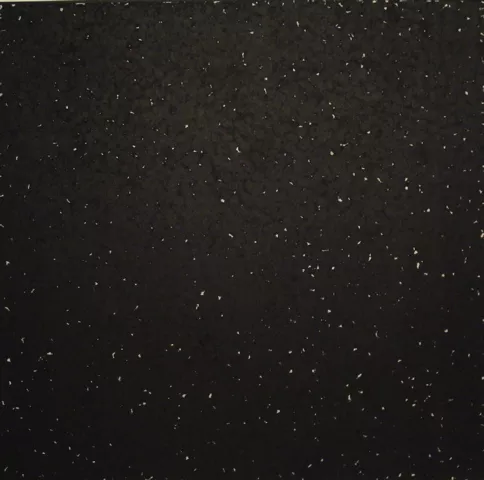 Gerald Ferguson, 11,000 Grapes, enamel on canvas, 54" x 55. Courtesy of Gallery Page and Strange.
Friends, family, students and colleagues of Gerry Ferguson will have a chance to remember the enigmatic artist and professor on Sunday afternoon, 3pm, at NSCAD's Port Campus. It's an appropriate location for a memorial: Ferguson, who passed away in early October, ruled that school. As former NSCAD president Garry Neill Kennedy told Coast reporter Mike Landry, Ferguson "was a master at imparting essential skills while introducing students to the idea of becoming an artist, For that's what Jerry was, first and foremost—-an artist."
In addition to the memorial, Gallery Page and Strange is holding an exhibition (Dec. 5, 7,8) of Ferguson's Frottage Paintings (1999-2009), including some rare works.