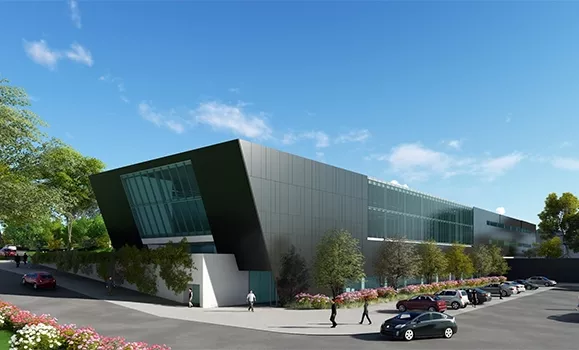 Dalhousie University students will be able to enjoy (and pay for) their school's brand new fitness centre come Dal's 200th anniversary.
The new DalPlex will sit on the former site of Eliza Ritchie Hall on South Street, right next to the current DalPlex, which will remain open for athletics and stressful exam writing even after the new centre is built.
The 57,000-square foot facility will include fitness spaces, four large multi-purpose rooms, non-gendered washrooms and three change rooms (men's, women's and "universal").
"Dalplex has served us well, but we've outgrown it and students have long told us that they want updated facilities, modern equipment and bright, pleasant workout spaces," director of facility and business services Kathie Wheadon writes in a release from back in May.
All told the fitness centre is expected to cost $23.3 million and will be largely funded by a new $180 annual student fee. That fee won't be applied until after the facility is built, as opposed to the general three percent tuition hike that Dalhousie approved this year for all students.
The university's Board of Governors also approved a 10 percent tuition increase for engineering students, 12 percent increase for pharmacy students and 17 percent increase for agriculture students that will all be phased in over three years.
According to Dalhousie, the new fitness centre will be the first major addition to fitness and recreation facilities at the Halifax campus in three decades.
The university is also finalizing plans for a new $18 million arena down the road at 5846 South Street—built on land leased from the province for a "nominal amount" and expected to be primarily financed through fundraising.
A construction tender for the new fitness centre closes July 27. Construction is expected to start later this summer, and be completed in 2018.