Ash Is The Purest White
Sunday, September 16, 3pm, Park Lane 7

Ciao (Zhao Tao) is a gangster's moll in a crumbling Chinese city. When she uses a pistol to protect her boyfriend from a gangland attack, she takes the fall and spends five years in prison. Getting out, she finds her country, her relationships and her life have all changed. Directed by prominent Chinese filmmaker Zhangke Jia (Still Life), the pace is meandering, but Zhao Tao's powerful performance is all the realism the film needs to balance out a streak of melodrama that arrives in third act strokes, acupuncture and reconciliation.
---
Gurrumul
Monday, September 17, 4pm, Park Lane 3

Geoffrey Gurrumul Yunupingu was a blind Australian Indigenous musician who, after years of playing in prominent groups such as Yothu Yindi and The Saltwater Band, found global success as a solo artist. Stock footage of Gurrumul's community feels uncomfortably National Geographic, but the more contemporary material, following him on tour (including one awkward gig with Sting), is fascinating. It's hard to know whether the doc's western lens does justice to its subject and his culture, but the best outcome here is a broader appreciation of Gurrumul's considerable gifts.
---
Transit
Monday, September 17, 6:10pm, Park Lane 2

It's a gutsy conceit: Christian Petzold (Phoenix) adapts an Anna Seghers World War II-era novel, but puts it in contemporary France, where the fashions are strangely vintage but the setting is totally 21st century. His hero steals a writer's identity in order to secure letters of transit and escape from Marseilles to Mexico, but winds up falling in love with the writer's wife. If it all sounds heavily indebted to Casablanca, the fundamental things apply as time goes by. Transit is a fitfully effective dramatic exercise, sweetened by seaside romance.
---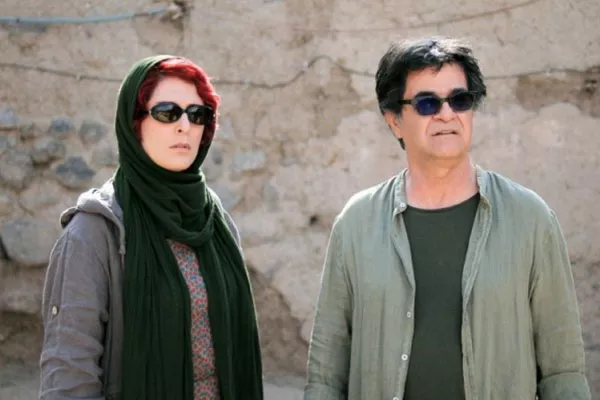 3 Faces
Tuesday, September 18, 6pm, Park Lane 2

A self-referential feature from the impertinent Iranian filmmaker Jafar Panahi, who keeps making new films despite being instructed by the Iranian government not to. Here he plays a version of himself, driving Behnaz Jafari, the Iranian star playing a version of herself, to a remote village on the Turkish border to investigate the possible suicide of a young woman. Panahi explores class and the rural/urban divide, the cultural differences between the Iranians and the Turks, and sexism, pumped up by a strong vein of absurd humour. If it peters out a little by the end, it's still curiously charming. Or charmingly curious.
---
Climax
Wednesday, September 19, 10pm, Park Lane 3

The Argentine-French sour sensualist Gaspar Noé's new film is very much of a kind with his earlier work—one part hallucinatory dreamscape, one part descent into hell. He never fails to deliver visceral moments, but his merely passing interest in character and narrative coherence means many of his films tend to fade in the memory, like the finer details of last night's acid trip. That analogy is particularly apt here, where a talented but fractious dance troupe parties into the night until spiked sangria and mid-movie credits turns their good time into paranoia and self-harm, while Noé throws nihilist proclamations up on screen like, "life is a collective impossibility." Great dance moves, otherwise hollow.