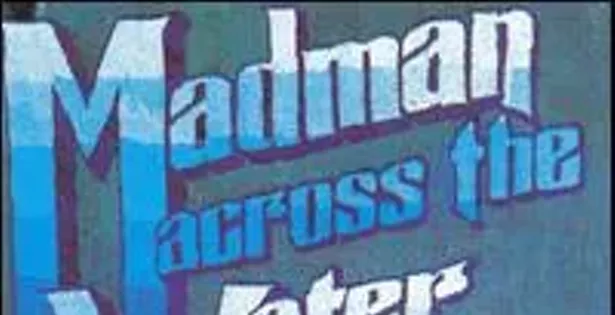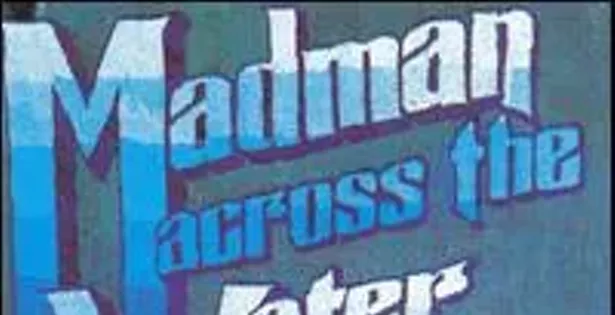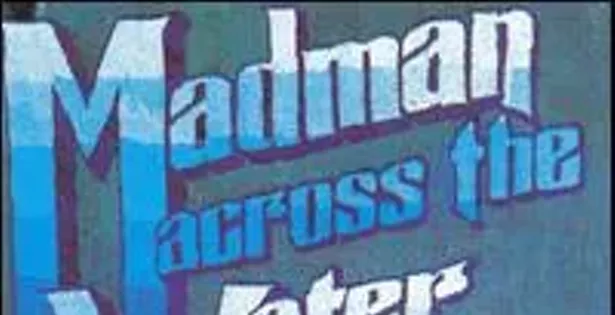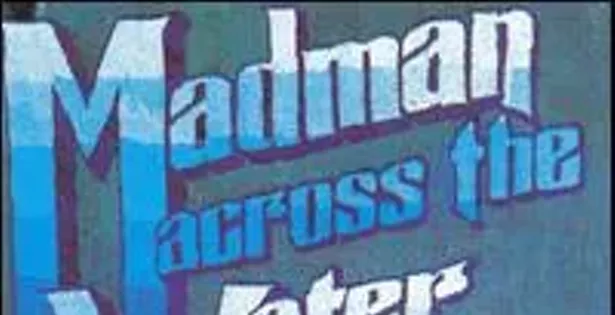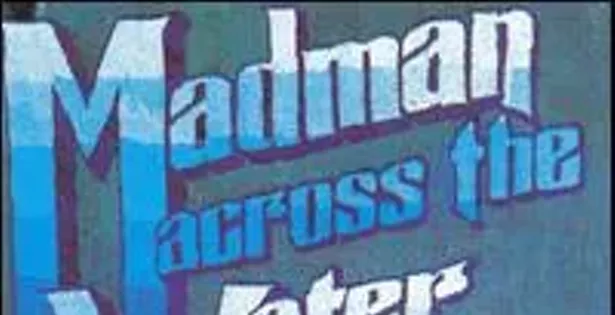 I don't know where my memory of Elton John begins, but it's around the time I stuck my finger in my parents' Tom Collins mix, thinking it was a Lick 'em stick, and when Nina, the kid down the block, peed on the front lawn. In other words, he's been around forever.
Other than a Steve Martin comedy album, there was very little in my parents' record collection that interested me as a kid. But there was something about the cover of Madmen Across the Water, with its denim-stitched cover, that caught my wee attention. It might have had something to do with my aunt Candice, who I thought was the coolest shit, liking him (she also introduced me to Bowie's Pin-ups).
Or Valerie Bertinelli, the prettiest teenager on TV, as Barbara Cooper on One Day at a Time having a total Elton John obsession on the sitcom. I don't know why, but I remember taking that album to my room and playing "Tiny Dancer" over and over, on my Mickey Mouse record player. I also liked "Crocodile Rock" because as kids, we're all narcissists-in training and we all love songs with our names in them. It was probably around that same time Elton John had an overdose, but it would be many years before he entered rehab for drug, alcohol abuse and bulimia.
As a kid, John's flamboyant dress—the feathers, the Donald Duck get-up, the giant sunglasses—didn't seem odd when you're already living in a world of giant talking birds and dinosaurs. Actually I can target my later musical preferences—glam rock, new wave's androgyny, Robert Smith's smeared lipstick—to the spectacle of a man in a Mozart wig.
A few years ago, in Fashion Rocks mag, John put a call out for more glam, although it does make him sound like a relic: "I think it's good that some American bands are beginning to do that , but it's still very rare for bands to make a real effort. So, when you get groups like the Killers and Scissor Sisters who come along, it's thrilling. I'm so over the tattoos and the T-shirts and rings through the noses. It's not pretty, it's not pleasant, it's not exciting. Please stop it now."John would continue to pop in and out my life and television set. Sometimes meaningful, often with a healthy slice of fromage.
As an AIDS activist, performing the ridiculously epic November Rain with Guns N Roses at the '92 MTV Awards and almost 10 years later sharing the stage with Eminem at the Grammys; The Lion King; dressed in a kagillion-dollar Louis XIV outfit at his own 50th birthday; comforting Princess Diana at Gianni Versace's funeral, and then performing at her own funeral. That morning, I fell asleep at about 5:30am, while watching the repeated funeral coverage, and dreamt that I was sitting on a piano bench beside John as he played "Candle in the Wind" over and over. I believe that it wasn't for Robert Downey's appearance in John's video for , he wouldn't be Iron Man. Who could resist those big browns? And then there's this: This isn't really a review of the Metro Centre show, I realize. As I was watching the show, digital camera flashes bouncing off his piano like diamond lights and the crowd sparkling with cheap glowing red headbands, it was apparent that this man in the frameless amber glasses with "love" stitched on his expensive coat, shared thousands and thousands of personal experiences with his nameless fans, many of whom I guessing had never been to a concert before (or at least in about 30 years). As grandmas and grandpas slowly rushed the stage for "Benny and the Jets," (kinda like a bizarre zombie flick) security let them have their moment—apparently Sir Elton loves it when the front rows are excited and has his management pick crazed fans to fill it up. Indeed there was some of the worst dancing and singing I've seen in a long time, but it was sweet, and yes, you could feel the love. Thanks to Tara for lending me her Scene space...