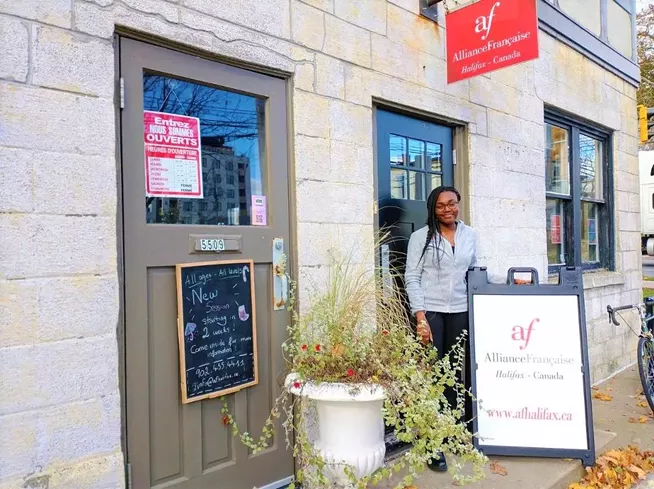 Celebrating its 120th anniversary this year, Alliance Française Halifax has been a staple in the area since 1903 and has shown the community that it is never too early (or too late) to start learning a language.
The Alliance Française Halifax mission is to promote the French language through classes aimed at different audiences and individuals of all ages. This includes programs for those in a professional setting looking to advance their career through French, or for someone with conversational goals looking to be proficient in the language when traveling to Paris, Quebec or elsewhere in the wide world of the Francophonie. No matter where you find yourself in your language journey, the teachers at Alliance Française can meet you at all stages.
For parents looking to introduce their children to French at a young age, there is weekend play-based programming rooted in games, song and dance for ages 3-8 and even a new family-friendly puppetry program for ages 0-6. As for those in need of more structure, Alliance Française accommodates a classroom-like setting that goes beyond textbook learning and dives into activities based on communication, interaction and engaging in French. The ultimate goal can be to take the DELF exam, a diploma that is valid for life and recognized internationally. Alliance Française Halifax is an official examination centre and provides various means of preparation alongside its structured classes.
Students come to Alliance Française from all walks of life and are welcomed with empathy and understanding by the highly qualified staff and teachers. The instructors create a safe learning environment where students are free to make errors, learn from them and feel comfortable in the process. These teachers not only dedicate themselves to their students but also ensure that the highest quality is achieved through regular training.
Learning French is about more than absorbing the language itself; it's about immersing yourself in the francophone culture. Another objective at Alliance Française is to bring people together to speak French and share in the longstanding heritage. Through cultural activities like movie and trivia nights or food and wine discovery, Alliance Française emphasizes how alive and well French is within our community. Many of the free social gatherings are done in partnership with other organizations like the Halifax Central Library's Speak-Dating events, where folks can go on seven-minute platonic "dates" to have multiple conversations in French. These events are incredibly beneficial for those who may be too shy to improve their French in a classroom setting, but who want to be in a friendly, relaxed environment to grow these skills.
There is a community behind the French language right here in Halifax and it's waiting for you to join in on the fun. Whether you're looking to learn or grow your French to connect with your family heritage, to advance your career or impress your friends with your newfound skills, Alliance Française can accompany you on your journey, no matter which stage you're at.
This content has been developed and paid for by Alliance Française without involvement from The Coast's editorial department.