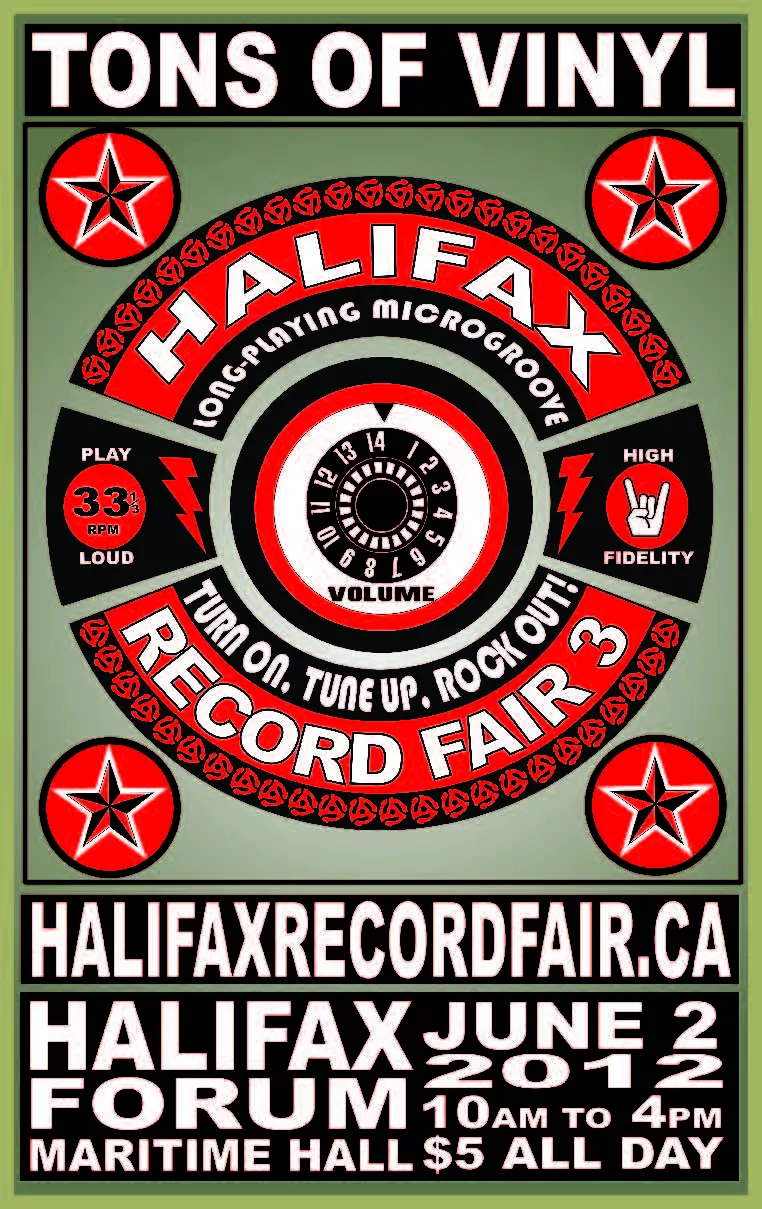 The third time is the charm, evidently.
With two successful events under their belts, organizers Kevin Beal and Phil MacDonald are now planning Halifax Record Fair 3, an all-day (10am-4pm) event, on Saturday, June 2, at the Halifax Forum's Maritime Hall. They've lined up 35 vendors, promising to bring 75,000 LPs.
The fair is also sponsoring "OBEY 5, a convention of damaged music and art," says Beal. Bloody Diamonds (formerly Eliza and the Strange) and Heartbreak A Stranger will be performing live, and CKDU will spin records. Entry is $5.