this photo makes me think "ride the snake." and oils. lots of terrible, terrible oils.
The Paragon has just tweeted that some guy from Our Lady Peace, Edwin from I Mother Earth, and some guy from The Tea Party have created some kind of thing called Crash Karma and this ensemble will be playing a show in Halifax on August 25th.
I will not comment further. Instead I would like to show you a photo of what I looked like when I actually listened to the bands that form this particular ensemble.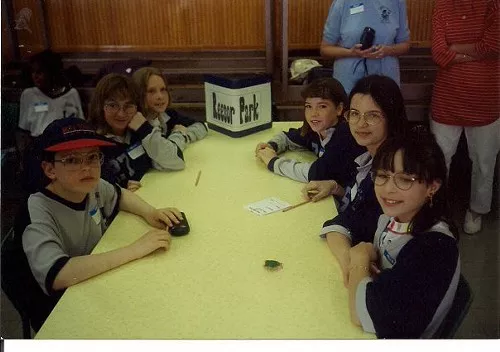 "Battle of the Books", 1995, Team James and the Giant Peach.

right side. in the middle. long hair. giant glasses. moustache.
The mid-90s were unkind to many of us.
LEAVE IT FOR DEAD, CRASH KARMA. LEAVE IT FOR DEAD.