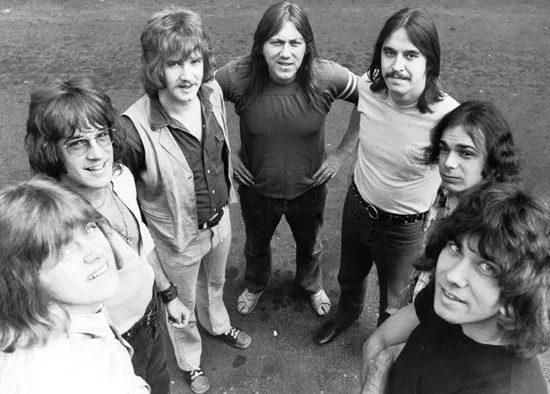 Thursday's dinner and entertainment is set with Auckland, New Zealand resident Erin Fae's zine launch for Imaginary Windows #6 at the Roberts Street Social Centre (2084 Creighton Street, Thursday, September 19, 7pm, free). Imaginary Windows #6 looks at community, vulnerability and longing. There will be kimchi, tacos. Do not spill taco juice on your new zine.
Both theNova Scotia Talent Trust (NSTT) and the Atlantic Film Festival doled out some awards for jobs well done this weekend. If you got one, congrats, you.
The Nova Scotia Talent Trust 's $75,000 worth in scholarships was divided among emerging artists in the fields of dance, theatre, media (film) studies, music, visual and literary arts. Forty-five recipients were chosen from 101 applicants. See all the winners here. Nerd alert, I am a Big Brother fan, and I am pretty sure that Emmett Blois' brother Willem Blois won an NSTT Scholarship and Nova Scotia Arts Endowment Fund Scholarship for piano. Hear me mention this briefly in passing 2:30pm (today, Monday, September 16) on CKDU during my Big Brother themed radio show, Previously On Big Brother. You may think I am joking, but I am not.
Sorry for that interlude. Back to the arts. Next year it could be you, the NSTT has two deadline dates coming up in 2014: 1 March for Spring/Summer study and 1 May for Fall/Winter study. For more information, see www.nstalenttrust.ns.ca
Atlantic Film Festival gave out their industry awards last night (more awards will be given out on Thursday, September 19 between 6:30-7pm at the Closing Gala Awards Ceremony at the Closing Night Gala Film, The Invisible Woman at Park Lane Cinemas. Here are the lucky industry winners, hitch your wagon to their stars, stat.
Best Original Score/Song: David Chisholm for Bunker 6 Presented by Hideout Studios
Best Atlantic Screenwriter: Jasmine Oore for There's Been a Terrible Mistake Presented by the Michael Weir Foundation for the Arts
Best Atlantic Cinematographer: Kyle Cameron for There Are Monsters and Ken LeBlanc for Hive (a tie!) Presented by SIM Digital
Best Atlantic Director: Jay Dahl for There Are Monsters Presented by Panavision
Film Crew Excellence Award: Gary Swim Presented by Film & Creative Industries NS
The First Feature Project: Chris Turner for Lure Presented by Telefilm and Film & Creative Industries NS
AND ALSO CHICAGO IS COMING TO TOWN! I am excited because it was the only band that everyone in my family could agree on growing up and therefore has a special place in my heart. "25 or 6 to 4" is still my brother's go-to karaoke jam. In addition to playing Summerside and Moncton, Chicago play the Halifax Metro Centre on February 23. Tickets go on sale Saturday, September 21. Halifax tickets are $99/$75/$60 available as of 10am at the Ticket Atlantic box office, at all participating Atlantic Superstores, by phone at 451-1221 and online at www.sonicconcerts.com.
Also announced today was The Mavericks (November 16 at the Casino Nova Scotia Schooner Room) and blues-rock Tedeschi Trucks Band, the 11-piece collective fronted by husband and wife team Derek Trucks and Susan Tedeschi (November 21, Cunard Centre). Tickets on sale Friday, September 20 at 10am, $55 available at the Ticket Atlantic box office in the Halifax Metro Centre, at all participating Atlantic Superstores, by phone at 451-1221 or 1-877-451-1221 and online at www.sonicconcerts.com