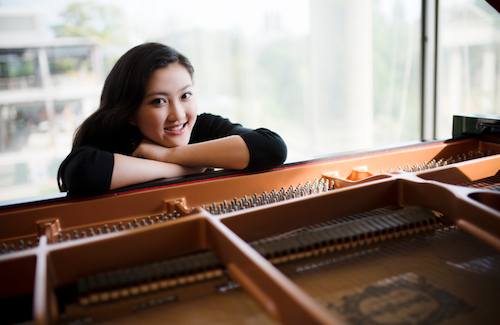 10. DJ › Cosplay Dance Party. Saturday, May 14, 10pm.
This monthly dance party is the geekiest, freakiest fete around with cyborgs, aliens, Pokemon and anime characters bumping and grinding.
9. Spring Festivals › East Coast Guitar Festival. Saturday, May 14.
The East Coast Guitar Festival is back with all the strumming, shredding and noodling one could possibly need. Seminars and workshops take place every 45 minutes, the guitar show and sale is packed with vendors and live demos, shows and competitions take place all day.
8. Fundraiser › Ostrea Lake, Lydia Manville, Thomas McCallum. Sunday, May 15, 7pm.
Ostrea Lake, Lydia Mainville and Thomas McCallum join the legions of musicians playing shows to raise funds for the Canadian Red Cross' efforts in Fort McMurray.
7. Nova Scotia Craft Beer Week › Craft Beer Week Royal Rumble. Thursday, May 12, 8pm.
The Stubborn Goat Gastropub hosts this wrestling-themed blind face-off that'll see Nova Scotia's craft breweries going head-to-head with one-off beer creations. The first keg emptied will take the Nova Scotia Craft Beer Heavyweight Champion title, so guests should arrive ready to pound pints and kick ass.
6. Theatre › The Unkindness of Ravens. Sunday, May 15, 8pm.
The Unkindness of Ravens is a theatrical adaptation of some of Edgar Allan Poe's most celebrated works, including The Black Cat, The Tell Tale Heart, The Fall of the House of Usher, The Raven and several poems.
5. Live Music › Amelia Curran. Friday, May 13, 8pm.
Inimitable contemporary songstress Amelia Curran plays new material from her latest, Juno-nominated album They Promised You Mercy.
4. DJ › Purple Reign: A Prince Tribute and Dance Party. Friday, May 13, 9:30pm.
Gather together to get through this thing called life with some of the city's most gender-bending drag stars, burlesque dancers and vocalists for a Prince tribute and dance party. DJ Interrobang and DJ Dare provide the soundtrack for partying like it's 1999.
3. Live Music › LaLa Lee w/The Chebucto Symphony Orchestra. Friday, May 13, 7:30pm.
LaLa Lee is kind of a big deal. A two-time winner of the Doctor Piano and Yamaha Canada Piano Rosebowl, and winner of the Nova Scotia Youth Orchestra Concerto Competition, the NSRMTA Scholarship Competition, the LAMP Piano Prize and the Tietje Zonneveld Award, this 16-year-old is hella accomplished. She'll be joining The Chebucto Symphony Orchestra for a concert that'll include works by Weber and Schumann.
2. Fundraiser › Classified w/David Myles. Friday, May 13, 8pm.
Classified and David Myles perform a show with all proceeds benefitting the Canadian Red Cross' efforts in Fort McMurray.
1. Literary › Naked Girls Reading Presents Banned Books. Saturday, May 14, 7pm.
Celebrate female intellect, beauty and controversial literature with Naked Girls Reading. Naked girls will, well, read from books that have been banned at different points in history.