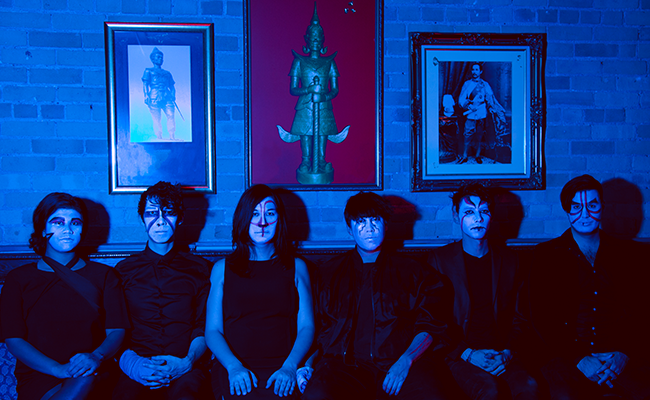 Yamantaka // Sonic Titan w/WHOOP-Szo,
Geil, Inland Island
Thursday, October 19, 10pm
Gus' Pub, 2601 Agricola Street
A lot has changed since the "noh-wave" noise-rock collective Yamantaka // Sonic Titan last played Halifax in 2012. For one, the band's lineup has shifted: The group went on hiatus after the departure of founding members Ruby Kato Attwood and John Ancheta, and reunited with a new lineup not to record a new album, but to write the soundtrack for the video game Severed. The band has always worked across genres and disciplines, but songwriter Alaska B says the experience working in soundtrack design has had a particularly strong effect on the band's approach to its own music.
"Designing for an environment, rather than a song, taught us a lot about producing larger, more complicated work," says Alaska. "But ironically, I feel like on our new music it's had a bit of the inverse effect by making us want to do more succinct, straightforward songs because we were working on these huge, expansive pieces for two years."
A new Yamantaka // Sonic Titan album is in the works, currently slated for release sometime next spring. Before that happens, Alaska says the band looks forward to hitting the road again and connecting with people through performance.
"With of the magic of performing in Yamantaka, all of the lights and the makeup, et cetera—what really makes it magic is the interaction with the fans in the venue," says Alaska. "Honestly, when I think ahead to the kind of energy I want to bring to the show, depending on where that show is is where the energy comes from. And I really love the energy in Halifax."