You're probably thinking that we've shown it all: we've zipped downhill while skiing, stuffed our faces on a foodie adventure, and reconnected with our love on a romantic getaway. So Where's the Fun for our last W.T.F New Brunswick weekend? Well, we have a special escape planned for the wild and courageous who aren't afraid to dive into new cultures and craft alcohol in northern New Brunswick.
You'll taste award-winning spirits, wander down the Beer Trail for some tastings, and head on down for walk on the beach that's home to an iconic lighthouse. Of course, we'll have some final beer & maple pairings left for you to try – we wouldn't dare leave that sweet tooth unsatisfied. Get out and explore the Acadian Peninsula and join us for the ultimate Maritime weekend enjoyed alongside Acadians with all their charm.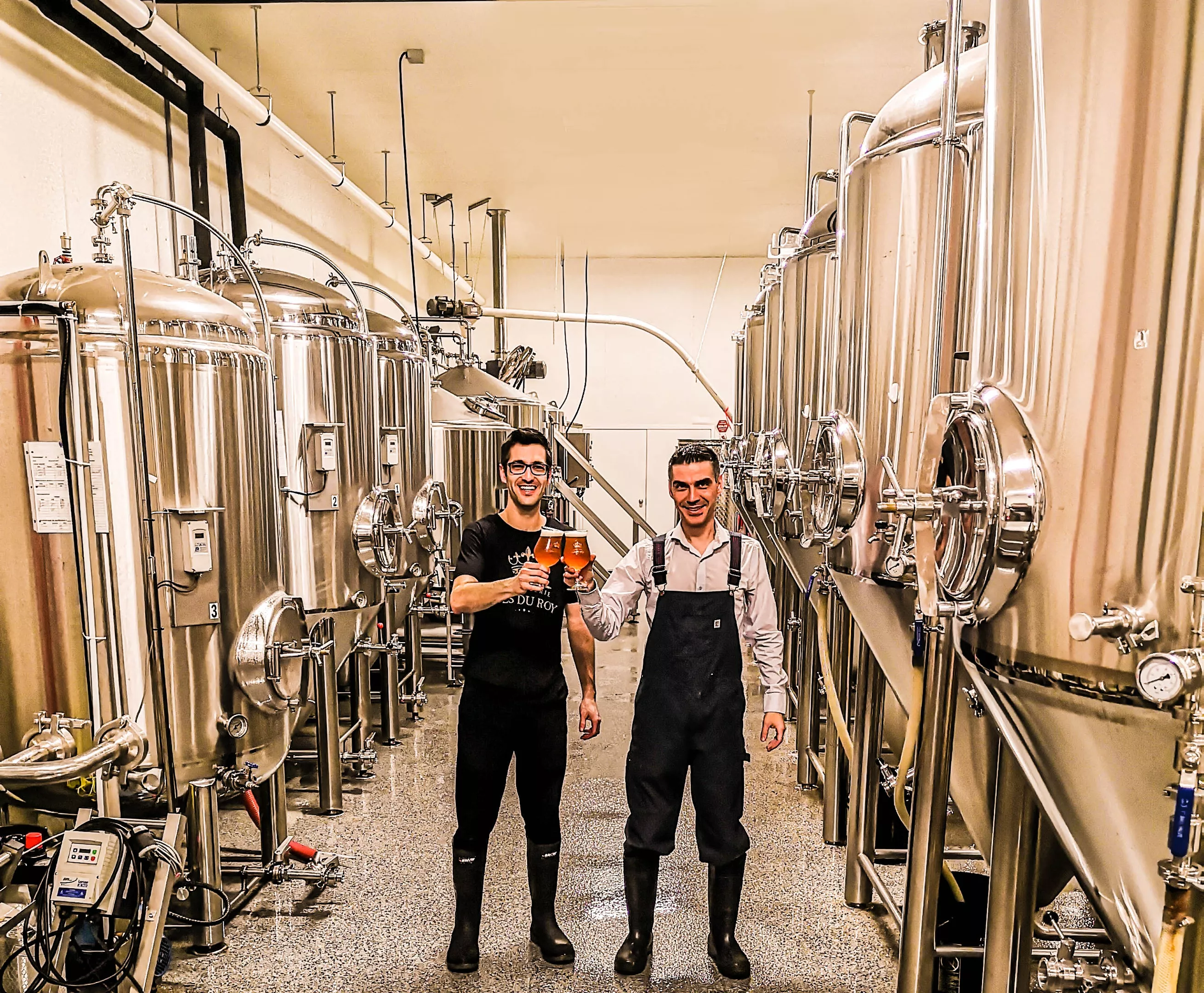 Book your spot at
Distillerie Fils du Roy
for a tour around the first Acadian distillery. Sneak a peek behind the scenes as everything gets made right in front of your eyes. You can taste their passion in every sip as they bring affordable premium spirits to New Brunswick. You'll have the honour of being in the presence of award-winning spirits like their Gin Thuya, a Double Gold Medal winner at the World Spirits Competition. Give something new a whirl, or stick with their craft beer. This year, they have a Grand Vicaire Paquetville Cream Ale, which is their collaboration with local Sucrerie Chiasson. Conveniently, that's where we're off to next!
You'll want to get to
Sucrerie Chiasson
as quickly as you can for a taste of maple fresh from the tree. Their famous brunches are a perfect match with their syrup, especially their ham and baked beans, which are already cooked in all that maple goodness. If you can't stay for brunch, you can take some sugar for the road. Between maple butter candies and caramel, there's something to satisfy every craving.
Even if you're not the outdoorsy type, The Northern New Brunswick Beer Trail is a trail you could really get behind. It has 9 microbreweries for you to experiment with and find the beer that's made for you. Wet your tongue with some malt and hops at 21 different bistros, cafes, and bars along the way. It's 320 km of fun that will definitely keep you busy exploring for the rest of the weekend.
For the best and most affordable sleep to recharge and get you ready for another day of Acadian fun, Super 8 is the place to stay. This location has the nicest views of all Super 8s in North America, with a walking trail just outside the lobby, complete with an ocean view. Save some money by staying here, and we recommend spending those extra bucks at Origines Cuisine Maritime instead.
Origines
offers a gourmet tasting menu with a focus on local seafood with a side of sea views. This gem highlights local ingredients and puts a modern twist on your classic dishes. They'll make you feel like a true Maritimer with this culinary experience.
Miscou Lighthouse is an iconic New Brunswick spot, especially if you want endless shores of unspoiled beauty. These trails don't include beer, but the sandy beaches of this gorgeous coastal island will let you unplug and recharge. Dress warmly to catch this sea breeze and enjoy some down time in the stunning peninsula.
Maple lovers are really in luck this weekend. Why? Because New Brunswick's sugar camps are all holding an open house on April 7. Is there anything more Canadian than a
maple trail
? Find the closest one while you're exploring the Beer Trail or make a point to stop at each one on your way home. This is the time to try all things maple – and you can never take home too much syrup as a souvenir, right?
That's it – we've shown you all of the maple sweetness that New Brunswick has to offer you this spring. We hope we've left you with a sugar rush that'll last you until next winter. We'll miss our outlandish W.T.F. adventures, but you know we're never far. You can always find us behind the maple trees and at the best breweries, brainstorming which funky places to bring you to next time around.
À bientôt!
This content has been developed and paid for by Tourism New Brunswick, without involvement from The Coast's editorial department.