The days are getting longer, the birds are deciding between flying north or south, and allergy season is just around the corner. You know what that means? It's finally time to peek out from under our winter blankets and get back outside.
UPCOMING EVENTS
We have just the thing to pull you from your winter funk. We know you've missed last year's quirky adventures, so we're back to take you on the sugar high of your life. W.T.F? Where's the Fun this time? We're exploring New Brunswick in the most Canadian fashion: by indulging in their Maple Season.
What does week one have in store for you? We're sending you to check out the capital city of Fredericton in all of its craft beer glory. Treat yourself to all things maple, and then go ahead and burn off that sugar rush down the slopes of Crabbe Mountain. You won't want to forget your toothbrush on this sweet weekend away.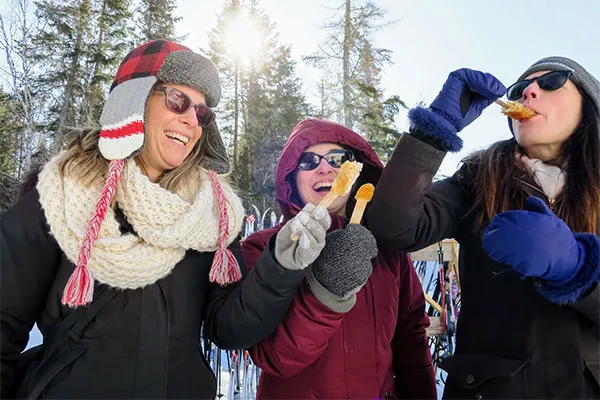 Dumfries Maples Sugarbush kicks off our road trip, especially while the snow's still here. You wouldn't want to miss out on trying "taffy on snow", would you? You'll even still have a chance to snowshoe through the sugarbush. If you listen quietly, you'll be able to hear the maple dripping into buckets. Load up on maple brunch and you're sure to have a sugar buzz to send you off.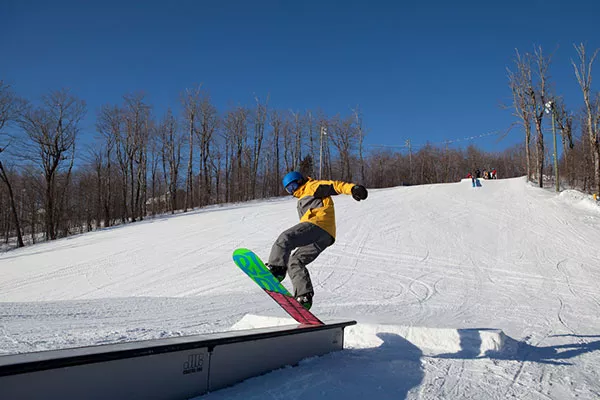 Spring may be just around the corner, but there's still snowy fun to be had. Crabbe Mountain is home to the largest vertical in the Maritimes, and if you're a skier or boarder, you'll know what that means. The conditions for Nova Scotian March Break look ideal; we're talking warmer temperatures but still tons of snow! They even have a great ski & stay package, so you can do March Break right.
Adult-only weekenders, trickle into some breweries post-shred and drink back your calories. Fredericton breweries are pairing up with local maple producers for some unique seasonal brews. You can have your dessert and drink it too. Here's the pairing list, so you know how to make your rounds:
Picaroons + Briggs Maple = Maple Cream Ale
Grimross Brewing + Tree Hugger Maple = New Product
Red Rover Craft Cider + Érabliere du Versant Nord = New Product
Graystone Brewing + Lavoie Maple Sugar House = Tapped Porter
York County Cider + Dumfries Maples = Smokey Maple Cider

Still haven't had your fill of sugar? The Donut Bar is a
boutique style bakery that makes donuts fresh each
"cake" style, which means you can eat more than you
normally could! Like we needed an excuse to eat donuts
for breakfast, right? You can get a taste of their monthly
menu here.
Once you have the dough, you'll need something to dunk.
The Purrfect Cup supports local Whitney Coffee Co. java,
all while finding homeless kitties a fur-ever home. Let
your ski muscles relax with a warm cup and enjoy some
furry company. If this doesn't make your icy heart melt, nothing will.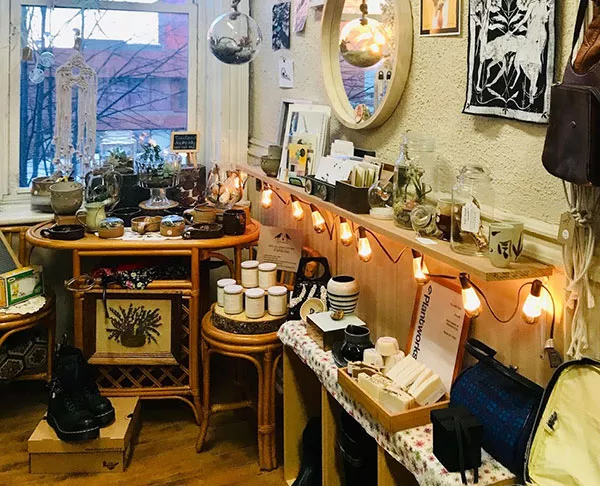 There's no better way to pass the time in between coffee and "appropriate beer time" than finding a sweet thrift deal. With the change in seasons, you'll need a wardrobe update. You can find some of the funkiest thrift shops right in Fredericton. Fancy brand lovers belong in Second Showing Boutique or My Closet Consignment. Lovers of all things retro will want to check out Bellwether, a vintage consignment shop where you'll find cool styles from the 1950s through the 1990s alongside fun accessories.

Once you're ready to go back to reality, don't forget to stop in for the latest (and oldest) tunes at Backstreet Records. Find yourself some road trip mixes for the way home. Perfect for those dead zones where the radio won't work, but CDs are forever.
That's enough sugary excitement for one weekend. W.T.F New Brunswick returns next week for a little spring "where's the fun?"
This content has been developed and paid for by Tourism New Brunswick, without involvement from The Coast's editorial department.