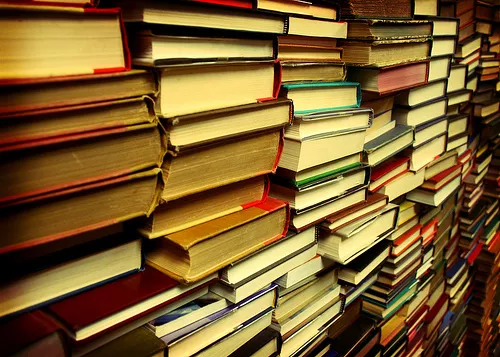 Writing is a lonely art. But if you do it right, you will be heaped with praise. Why, just today The Writers' Federation of Nova Scotia (WFNS) revealed the winners of the 35th Atlantic Writing Competition (AWC). Judges Susan White and Sue Carter Flinn (both past AWC winners); Devon Code, winner of the Writers' Trust Journey Prize in 2010; Valerie Compton, currently shortlisted for the Thomas Head Raddall Atlantic Fiction Award; Jaime Forsythe, whose debut collection of poetry was published this spring; and Jan Coates, shortlisted for a Governor General's Literary Award in 2011 chose their picks from 114 entries.
The prize ceremony will be held at the Halifax Word on the Street Book and Magazine Festival in September, so the lucky winners have ample time to choose appropriate prize-accepting outfits.
The winners are:
The Young Adult/Juvenile Novel Prize
Judged by Susan White
1st Place: Secrets of the Hotel Maisonneuve by Richard Levangie, Dartmouth, NS
2nd Place: Unobtanium by Katrina Nicholson, Truro, NS
3rd Place: Juggling Time by Judy Dudar, Halifax, NS
The Joyce Barkhouse Writing For Children Prize
Judged by Jan Coates
1st Place: Callista, the Amazing Honey Bee, Tells All by Patsy Clothier, Halifax, NS
2nd Place: Christmas and the Wicked Old Witch by Jo-Anne Hemming, New Maryland, NB
3rd Place: Monarchs by Jo Shawyer, St. John's, NF
The Budge Wilson Short Story Prize
Judged by Devon Code
1st Place: Concha's Smile by Ruth Morris Schneider, Baddeck, NS
2nd Place: Peaches by Heidi Harding, Halifax, NS
3rd Place: Thalia by Sara Milton, Halifax, NS
The Poetry Prize
Judged by Jaime Forsythe
1st Place: Orientations, Syria by Roger Field, Ferguson's Cove, NS
2nd Place: Verve by Maryann Martin, Halifax, NS
3rd Place: Comfort Me With Apples by Sheila Graham-Smith, Middleton, NS
The H.R. (Bill) Percy Prize
Judged by Valerie Compton
1st prize: Falling Ice by Alexandra Dence, Fredericton, NB
2nd Prize: The View from Errisbeg by Sheila Graham-Smith, Middleton, NB
3rd Prize: To Opening Night by Sarah Gignac, Halifax, NS
The Creative Non-Fiction Prize
Judged by Sue Carter Flinn
1st Place: Pieces by Crystal Vaughan, Halifax, NS
2nd Place: A Pillar Against Perfection by Deirdre Dwyer, Musquodoboit Harbour, NS
3rd Place: Divine Intervention by Margaret Ommanney, Glenwood, NS
Jealous? The deadline for this year's competition is November 9, 2012, you.