Fox Hill Market & Deli
2760 Robie Street
B
efore owning El Gallo Mexican Cuisine, Ivonne Rand was a tailor at Winchester's (now Chester & Felicity) Bridal. She moved to Halifax in 1998, and her daughter Carolina Quintana-Kohut followed her a year later. Tucked safely in her luggage were 12 pounds of corn tortillas—a Mexican staple Rand missed dearly. After a few years, Quintana-Kohut started working for a bakery at the Historic Farmers' Market to save for university and noticed immediately that the market was bustling and alive. "She realized that as we craved Mexican food, there must be other people who also wanted Mexican food," Rand says. "She said, 'Mom, I have to start a business there.'" In 2003, Rand loaned her daughter enough money to become a vendor, and El Gallo was born.
What she does
Originally, El Gallo offered refried beans, guacamole, pico de gallo and corn tortillas. Quintana-Kohut would stay up the night before crafting each tortilla by hand. As her daughter became increasingly busy with school, Rand found herself filling in the blanks. Working full-time as a tailor and part-time for El Gallo, she discovered a love for the people and the atmosphere at the market. "It was so joyful to talk to the customers," says Rand. "I became friends with a lot of very wonderful people." When Quintana-Kohut moved to Vancouver in 2010, Rand took over the business. Almost every week customers asked her why she didn't open a restaurant. Soon she started asking herself the same question. So she and her husband Richard Rand (of Fox Hill Cheese House) embarked on a new project together.
Where she does it
As of April, El Gallo and Fox Hill melded to create Fox Hill Market & Deli, nestled on Robie Street close to Good Robot Brewing Co. El Gallo takes up the left side of the space with a deli and dining area, while Fox Hill occupies the right with milk products, local produce and meat from Beck Farms. Minus the crowds, this new venture feels a lot like the market, an atmosphere of community and excitement Rand wanted to recreate. You can still find El Gallo's eats at the Historic, Alderney Landing and Wolfville farmers' markets.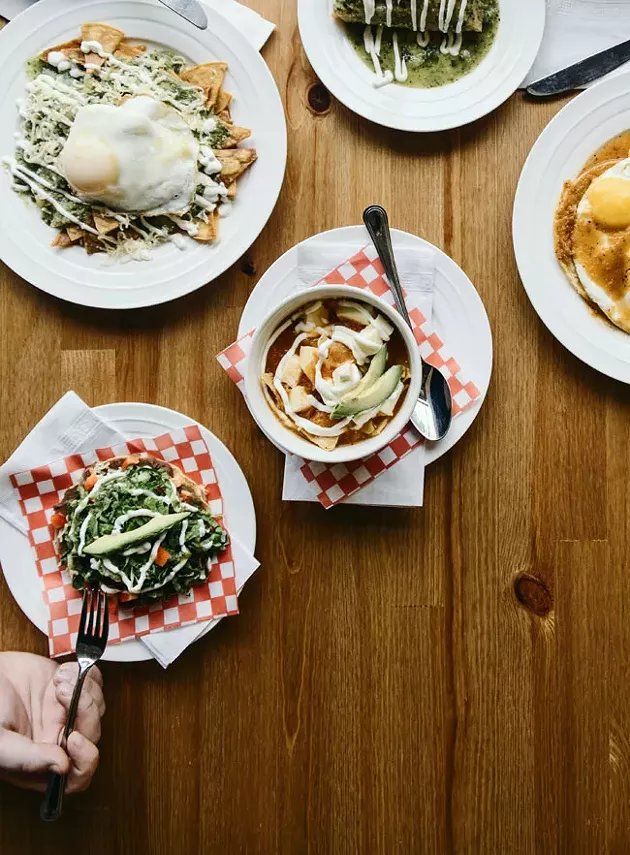 Why it works
In its 15th year, El Gallo now has the space it needs to grow. Compared to the night-long tortilla-making of the early days, Rand's staff can now make around 150 tortillas in two hours. Cutting down on time has allowed her to offer a larger variety of food. There are combo dishes and soups available every day, introducing people to more flavours of Mexican cuisine. "The authentic Mexican cuisine has a large variety of dishes," Rand says. One of her favourite flavours is
mole
, the traditional sauce made from
chili
peppers and chocolate. "It's one of the flavours you cannot describe, but you fall in love with."