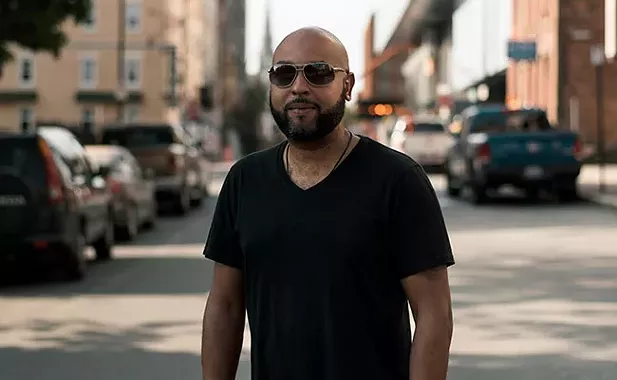 According to some members of the entertainment community, the city's vibrant nightlife is missing some colour. Almost none of the bars or nightclubs in HRM are Black-owned
*
.
Halifax DJ Ryan Somers, known as R$ $mooth, can remember very few clubs having Black owners since he became part of the music scene in 1993. If people know the club is owned by a Black person, he says, residents are less likely to support it.
At present, the Black Business Initiative has no clubs or bars in its directory of Black-owned businesses in the HRM. Representatives with the BBI declined any additional comment for this story.
According to Somers, that lack of Black-owned clubs is the product of stigma and discrimination towards Black communities in Halifax that's existed for decades.
"There's a certain assumption of aggression," he says. "Some people hear 'Black-owned' and they just feel like if they're not Black, they're not welcome or there'll be trouble or all this stuff."
As a DJ, Somers can remember a number of times when he feels club staff have treated him differently because of his ethnicity. Policies like dress codes are also used to manage who can and cannot enter the club. He's seen Black people turned away for wearing a chain or having a shirt hang too long.
"You might be looking great and you come to the door and they tell you you have to take this off and that off," he says. "Stuff like that is just humiliating."
Despite these policies, Somers finds that the Black community will still support the bigger clubs over venues and events run by fellow community members.
"We get frustrated when we do events that are trying to cater to that crowd that gets discriminated against and people still go [to other clubs] and endure that kind of discrimination," he says. "I don't get it, like you're not welcome, clearly."
Keeping a hip hop club busy enough to attract crowds also means overcoming the stigma of aggression and violence that some promoters believe prevents Black-owned clubs from finding mainstream success.
Derek O'Neil, a promoter with GL Entertainment who has been working in Halifax since the early '90s, has experienced those frustrations.
In 2005, O'Neil, the self-described 'white guy in the hip hop scene,' tried to transform, Filter, a former Gottingen Street rave spot into a hip hop club. As per Nova Scotia's Liquor Control Act, the building owner sat in a consultation with members of the community to hear concerns and objections to the proposed "urban" club.
"He told me they were fine keeping it as a rave club, even though I would keep that club going until
6am
with constant ambulances and noise complaints," O'Neil recalls. "They said they would rather keep that club than have a club that played hip hop or rap music that would attract tons of violence and tons of drugs."
Both Somers and O'Neil believe that the only way Black-owned clubs will last in Halifax is if the community begins to support one another.
"Some of us are doing this and trying to make a living out of it and trying to be successful at it and take it to another level but it's like you can't even go that far if you can't even get the support," says Somers.
In order for that to happen, he says, the stigma and subtle discrimination towards the Black community in Halifax's nightlife scene needs to stop.
"Things won't happen unless people support it," Somers says. "If the support is there, things are gonna happen."
*A helpful reader points out to us that Best Kept Secret in Dartmouth should be on this list. Owner Dale Swift's name didn't come up during the interviews conducted. We've changed the copy to reflect this, but if we've missed any other bars or clubs please let us know in the comments.