Within the last six years, you've probably heard Dalhousie boasting about strategic priority 5.2. This directive urges the university to "Foster a collegial culture grounded in diversity and inclusiveness."
The fact that this is not strategic priority number one tells you a lot about Dal's priorities and foreshadows the climate of the campus. Many of us have sat through countless presentations on 5.2 and what has Dalhousie learned? How many times have staff and students been tokenized to teach the university how to not erase our identities from
existence,
to the extent that some of these presentations have literally been focused on addressing implicit biases?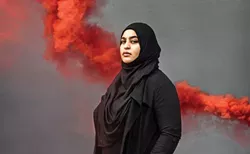 Furthermore, how has Dalhousie not learned from the very public mistakes it has been making? How many more Dal dentistry scandals will it take? How many more disciplinary cases will they have to proceed with when racialized students use hashtags like #WhiteFragilityCanKissMyAss?
In Peter MacKinnon's book,
University Commons Divided
, the new interim Dal president justifies blackface, refers to the Truth and Reconciliation Commission's 16th call to action as "problematic," and caricatures students and faculty who care about social justice as either unreasonable and/or violent. And that's not even the half of it. Can someone please tell me how Peter MacKinnon's appointment supports strategic priority 5.2?
It is clear he doesn't make any effort to understand racism. It is clear the university's "commons" to him is for white people only. So how does hiring someone who explicitly thinks that student's pronouns are up for debate due to free speech, or thinks blackface isn't racist, fit into strategic priority 5.2?
Throughout the years, I have seen Dalhousie persistently treat its most marginalized students in horrific ways with no accountability from the institution. What baffles me is the use of the rhetoric of free speech to uphold these acts of oppression. In my experience, freedom of speech doesn't exist unless you're white. Just look at the reaction of
board
of governors chair Larry Stordy to the student protestors at MacKinnon's welcome. You'd think, if this book really promoted free expression, he'd be thrilled to see students take up MacKinnon's call. Instead, he was
furious,
and insulted the students by saying that they didn't understand the book, otherwise they wouldn't be speaking out.
I'm tired of hearing cis white men uphold their supremacist ideologies by connecting them to freedom of speech. It is not OK, nor is it fair, that people are remaining complicit in upholding these ideologies. This freedom of speech debate isn't so free.
I thought freedom of speech existed so that those in marginalized communities could openly state their thoughts, rather than to uphold the ideologies of the oppressor while silencing everyone else. People are more interested in debating the realities of people's existences than respecting the territory they're on—at least that's what the air tastes like at Dal. A fog of microaggressions ensues as you approach the
campus,
until the racist wrath of Dalhousie holds you in its grips and attempts to destroy you. It has been hard to exist in such a racist learning environment.
Dalhousie is happy to charge international students exorbitant fees and recruits students for this purpose, but then doesn't want to respect their cultures and backgrounds once they are here.
During my time as a Dalhousie student, I have had my fair share of racist incidents—both by individuals, as well as the institution as a whole—as have countless others. Many of us have had to put everything on the line to call out Dalhousie for its hypocrisy. There has been a consistent cycle of anti-Indigenous and anti-Black racism, Islamophobia, sexism, rape culture, homophobia, transphobia and countless other forms of oppression.
What message is this sending students at Dal? I see countless students every week who are scared to talk about the stuff that happens to them on campus. And somehow Dalhousie thought that hiring Peter MacKinnon would foster a collegial environment of diversity and inclusion?
I have to ask, seriously, when will Dalhousie ever learn?
———

Opinionated is a rotating column by Halifax writers featured regularly in The Coast. The views published are those of the author.