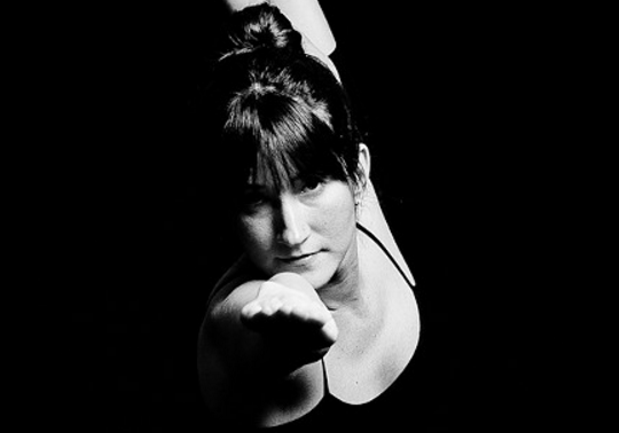 We were presented with 32 witnesses and an overwhelming amount of evidence that painted a gruesome picture. The Crown described how Nicholas Butcher read Kristin Johnston's private messages, stalked her, sat outside in his car watching her through a window (with a kitchen knife in the console of his car, next to the driver's seat), convinced her to come home with him and then, after she fell asleep, stabbed her 10 times in the throat until she was dead.
He did this, presumably, because she broke up with him. Then, according to the evidence, he had a cigarette before attempting suicide. He called 911 to save himself. He told them he killed his girlfriend. He asked for a lawyer once he was safely in the back of an ambulance. He later testified that Johnston caused his injuries. He painted her as a volatile menace and claimed
self-defense
. He told a courtroom of jurors and journalists that he was the victim. He cried for himself on the stand.
The guilty verdict brought peace to some and grief to others. He was a friend of mine. So was Johnston. People I love and care about are wrapping their heads around something that feels impossible to them and this breaks my heart.
According to a recent report from the Canadian Femicide Observatory, 57 women in Canada have been killed so far in 2018—15 of them, like Johnston, murdered inside homes they shared with the perpetrator. In Canada, a woman is killed by her intimate partner every six days. As we sat through witness testimony in Butcher's trial, eight women were killed by a man who resented women enough to smash a van into their bodies. My heart is broken because Johnston's death was preventable, but our collective failure to acknowledge and address misogyny in our community meant that we ignored the warning signs.
Some of us are not lucky enough to see Butcher's violence as an isolated and unlikely act. Some of us wake up every 15 minutes in the middle of the night, listening for footsteps on the kitchen floor. Some witnesses who testified
in this case
are terrified Butcher will get parole, track them down in the middle of the night and kill them. Others lament the loss of their friend that they shared laughter, camping trips and beer with. Some spent two years "suspending judgment" until the jury came back with the verdict. We are addicted to this denial because it saves us from the discomfort of accepting that the men we
love hate
women. When men kill their partners, we blame PTSD, alcohol or her behaviour. We direct our anger in every possible direction except toward the man that killed his partner. This is ultimately why men do it—because they can. They know that we will do everything we can to excuse them after the fact.
I write and research on issues related to family violence, intimate partner homicide and trauma. When I comment in the media on cases like this, I often receive threats. Last year, when I spoke about domestic violence in a high-profile case, I received six death threats in the first 48 hours.
We are killed when we try to leave our partners. We are killed for walking on a busy street. We are threatened with violence when we speak up and say that misogyny is dangerous. Yet, I continue to watch a community of people process denial and disbelief over Butcher's violence as if violence against women is an anomaly. I have lost friends for suggesting that this case is about domestic violence.
The tangled roots of misogyny are embedded in all our relations. A guilty verdict is not going to change that. If we want to do justice, real justice, for Johnston we need to start asking ourselves why is it so hard for us to believe that men we know and love could be capable of this? What is it going to take to believe us when we tell you that we have reason to be afraid?
If we only believe women once there has been a funeral, 32 witnesses and a jury of 12 strangers to validate them, then we will continue to lose bright, wonderful women like Johnston. We owe it to her to do the hard work of reflecting on how we are all implicated in the kind of misogyny that leads to tragedy.
———

Voice of the City is a platform for any and all Halifax individuals to share their diverse opinions and writings. The Coast does not necessarily endorse the views of those published. Our editors reserve the right to alter submissions for clarity, length, content and style. Want to appear in this section? Submissions can be sent to voice@thecoast.ca.