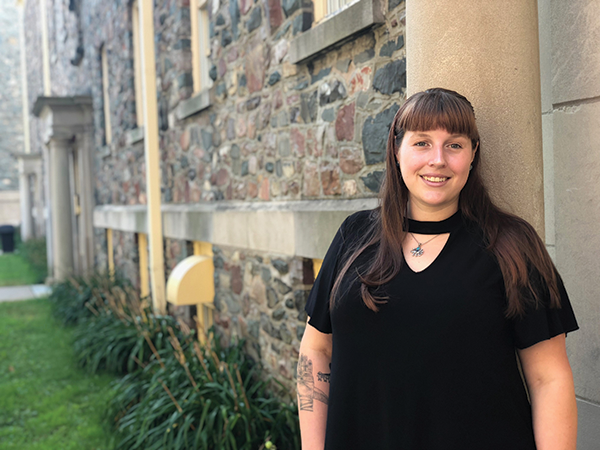 In September 2017 I gave birth to my son. In October #metoo went viral and was all over social media feeds and news reports after a decade in the making—since Tarana Burke, a Bronx-based civil rights activist, coined the phrase in 2006.
It made for a difficult October. I was postpartum, breastfeeding around the clock and feeling the effects of being touched out— hyperaware of my needs for physical space as a tiny human demands near constant skin-to-skin contact and feedings. I had wonderful supports, but they seemed so far away as I sat up all night alone in closets and living rooms, nursing my child and scrolling my way through accounts of sexual assault and responses to them. My mind raced, reading and remembering. Details stayed in my head long after my son went to sleep, and I laid next to him exhausted and crying, worrying over how people can start so small and helpless and grow to choose to enact such violence on each other. I felt so alone.
But I wasn't alone.
And neither are you.
This week, two news stories were prolific on my feed: Bassam Al-Rawi, a former Halifax taxi driver was found not guilty of sexual assault and Chanel Miller announced the publishing of her memoir, naming herself as the "Emily Doe" Brock Turner sexually assaulted on a Stanford campus in 2015. Both were devastating, a sentiment shared by many others as emphasized in the silent protest organized in downtown Halifax in solidarity with the passenger of Al-Rawi's cab.
It is so hard to see these stories over and over. It is harder still to think of the many incidents of sexualized violence that don't make it into a headline. The number of sex workers assaulted, the escalating but underreported number of trans women of colour murdered, Missing Indigenous Women and Girls whose faces aren't plastered across the country in an effort to find them. As overwhelming as the endless parade of disclosures and reports in the news can seem, we must remember those whose voices are not amplified and never stop seeking ways to challenge the racism, colonialism, transmisogyny and stigmas that create these voids.
I am often asked, in my position as sexualized violence prevention and response officer at King's, if instances of sexualized violence are increasing or if we hear about them more. My honest answer is that I don't know. It would be horrible if it was happening more but the main thing is it shouldn't be happening at all. Our relationship to sexualized violence cannot be purely reactionary. Sexualized violence occurs, lives are affected by its trauma and ended by its violence, and we all have a role in preventing it and the ability to support those around us.
If you are supporting someone who is telling you their story and don't know what to say, start with "Thank you, I believe you, it's not your fault." Let them lead the conversation and ask what you can do.
If you are affected by a story of sexualized violence in the news you deserve support. You deserve to care for yourself and to be cared for by others in ways that contribute to your health and healing, whatever that may look like.
The "it gets better" rhetoric is tiresome, but that dark October did pass for me. I was able to connect with other parents and pals with similar struggles. Modelling consent to my son and having early, simple conversations about respect and bodily autonomy is a way through my trauma, a way for me to have an impact moving forward. This connection to others and having a tangible chance to effect change made me feel like I wasn't alone.
And neither are you.