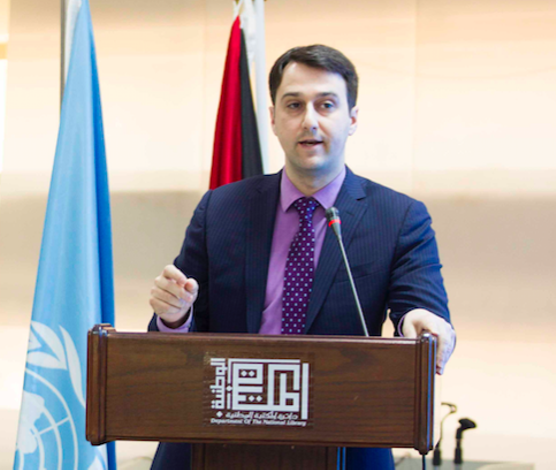 As someone whose job essentially revolves around promoting freedom of expression, it's been strange to watch over the past few years as this core human right has morphed into a polarizing flashpoint dividing the political extremes. Across the country, socially conscious activists have adopted positions which are
shockingly regressive
, while objectively terrible people (including
literal Nazis
) are rebranding themselves as campaigners for free speech.
Saying things that are deliberately offensive, or otherwise near the legal limits of permissible speech, doesn't make you a free speech advocate anymore than belonging to an extreme cult makes you a champion of religious liberty. Nonetheless, the right to speak is meaningless if it is only applied to inoffensive things. As a core pillar of our open society, we all have a shared interest in maintaining the freedom to say what's on your mind. No idea should be too sacred to be challenged, no subject should be off-limits for debate. This inevitably means people will encounter ideas and behaviours they find distasteful or offensive. It may be a cliche to call that "the price of freedom," but it also happens to be true.
None of this means that free speech has no boundaries. Our
Charter of Rights and Freedoms
says that, like all rights, freedom of expression is subject to "reasonable limits" as can be justified in a democratic society. This is, for example, why we have laws prohibiting hate speech, child pornography, copyright infringement and advertising tobacco. All these rules restrict what you can say. It's up to Canadians to determine where the limits of acceptable speech should lie, with the courts in the background to ensure that these rules are consistent with our constitution.
As these debates unfold, and as we consider the limits of acceptable speech, it's useful to consider a few things. First, context matters. It's the reason why a parent's photo of their child in the bathtub isn't considered a work of child pornography. It's also the reason why complaints about Masuma Khan which
hypothesize about how much stricter the reaction would have been
had she been a white student saying equivalent things about minorities miss the point. Punching down from a position of power can be more dangerous than punching up.
Impact
is a core consideration in determining whether speech crosses a line, which is why it can be acceptable to apply a different standard based on the speaker and the target.
Second, freedom of expression does not mean people can't be excluded from private services or communications platforms. Typically, free speech governs what governments can and cannot do to silence people. If Reddit decides to delete your account because it dislikes the content you are posting, that's the company's prerogative, based on the type of website it wants to operate—just like it's a newspaper's prerogative to choose which letters they do or do not publish. You may have a right to speak, but there is no general obligation for companies to provide you
a
platform.
Third, while criminal restrictions on speech can be legitimate, the best weapon against hateful speech is nearly always more speech. Crackdowns and prohibitions are exactly how people like Richard Spencer get transformed from a laughing stock into a free speech martyr. In an age when it is practically impossible to stop the spread of information, banning speech nearly always achieves the opposite of its intended impact.
Debates around free speech go back to the dawn of democracy, and civilizations have never had an easy time in finding the best route to a healthy exchange of ideas. Even today, different countries have
drastically
different
interpretations
of where the line should be drawn. But what's important to remember is that this is not, fundamentally, a debate about what we want to hear, but rather about the breadth and diversity of Canada's expressive landscape.
Canadians have long maintained that our diversity is our strength—the speech realm should be no exception.
———

Opinionated is a rotating column by Halifax writers featured regularly in The Coast. The views published are those of the author.