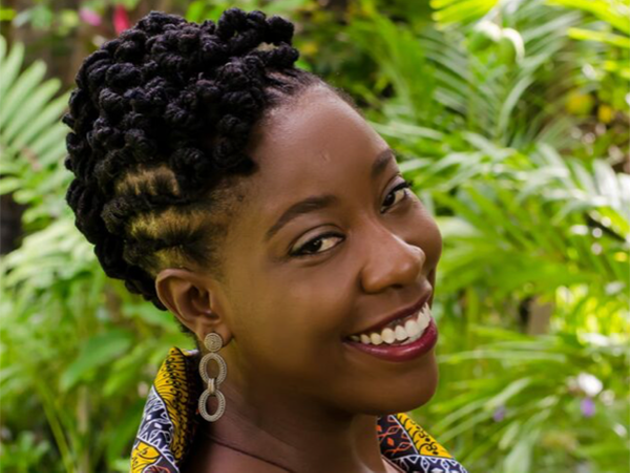 Tuesday August 4
Carbon Arc virtually screens Wonders In The Suburbs
Nope, it's not time yet to return to the city's last indie cinema—but you can still support the space by renting your next flick
through its site
. The Arc describes this 2019 dramedy as follows:
"As the new mayor of Montfermeil, Emmanuelle Joly has great expectations. However, two of her staffers, Joëlle and Kamel have just culminated their long separation with a finalized divorce. As the mayor starts implementing her quirky campaign promises—naps for all, rooftop farms, sexual assistance in the home, harmonization of breathing—political rivals start sabotaging her enthusiastic plans."
Rent from Aug 1-13, $8, carbonarc.ca
Maritime Conservatory Outdoor Concert
Live, classical music enjoyed from a social distance outside the Maritime Conservatory: What more could your soul seek?
Maritime Conservatory of Performing Arts, 6199 Chebucto Road, 7pm, free
---
Wednesday August 5
Christina Martin
Facebook Live @ChristinaMartinMusic, 4pm

Parlour Tricks: The Musical... It's About Time!
Musical Director Lisa St. Clair, Jamie Bradley (playwright/lyricist) and Scott Owen (composer/lyricist) discuss their new musical farce set in mid-19th century Halifax. Part of the socially distant STAGES Theatre Festival.
Details at easternfronttheatre.com, 7:30pm
---
Thursday August 6
Dusty Keleher
A crowd favourite returns to The Carleton for tunes and tales.
The Carleton, 1685 Argyle Street, 6-9pm, free
Electro Jacques Therapy
w/Krasnogorsk
A Halifax Jazz Fest showcase that's as adventurous as it is awesome.
Facebook Live Halifax Jazz Festival, 7pm
---
Friday August 7
Kristen Martell

The singer-songwriter who's work is
the aural answer to liquid sunshine
hits The Carleton for an IRL set of tunes at 6pm. Get ready to bliss out—and check out our review of Martell's debut EP
here
.
The Carleton, 1685 Argyle Street, 6-9pm, free

Andre Fenton & Samantha Wilson
Novelist and poet Andre Fenton imagines the sorts of worlds the rest of us wish we could dream up—and then fills them with protagonists so realistic, they feel like friends. Here, his ripe-on-the-vine words are combined with music from jazz guitarist Samantha Wilson for a must-witness experience from outer space.
Facebook Live
Halifax Jazz Festival
, 7pm
Shipwright Sessions: Mind The Light by Gabrielle Papillon
The Halifax art-pop queen takes part in Ship Company Theatre's series of livestreams, giving audiences a look into her play about a young woman lighthouse keeper who "fights for her right to carry on minding the light and to keep her home."

Facebook Live ShipsCompanyTheatre, 8pm
---
Saturday August 8
Hello City By The Sea
Here it is, a bright light to fix onto your horizon: The improv crew that's made its hilarious mark on the Halifax comedy scene has partnered with Shakespeare By The Sea to use the theatre troupe's socially distant space. Get thee to
Ticket Halifax's website for details
and to secure that you laugh, at last.
Cambridge Battery, Point Pleasant Park, 5530 Point Pleasant Drive, 7pm, $10-$20
Celtic Rant
The trad trio plays
a livestream show
from outside The Buffalo Club as part of Eastern Passage-Cow Bay's summer carnival.
Facebook Live @SeasideFMRadio, 8-10pm, free
Jah'Mila
The queen of Halifax reggae
has the sort of voice you'll never forget and the sort of lyrics that break open your brain. See her in action as part of the Halifax Jazz Festival.

Facebook Live Halifax Jazz Festival, 7pm
Jerry Granelli
A strong contender for father of the Halifax jazz scene, Granelli's drumming changes lives. Get transformed in real time as you watch his livestream, part of the Halifax Jazz Festival.

Facebook Live Halifax Jazz Festival, 7:30pm
Gus' 98th Hatch Day
The best Haligonian of all
celebrates 98 turns 'round the sun with a sweet celebration at the Museum of Natural History.
Museum of Natural History, 1747 Summer Street