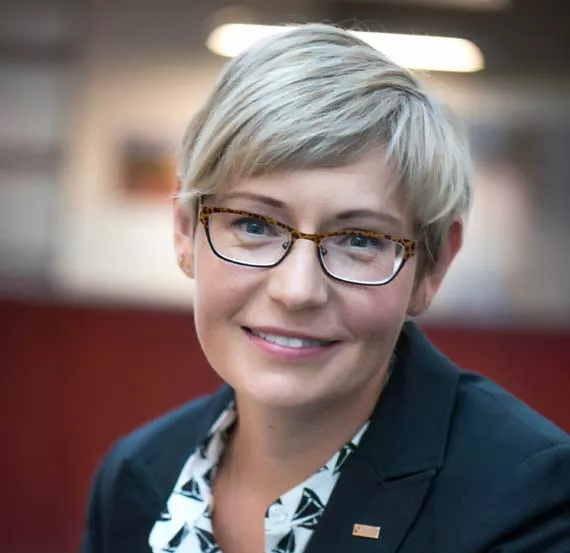 As told by Natalia Kochetova-Kozloski, PhD, FCPA, FCMA, Member of the Board of Directors, CPA Atlantic School of Business, and Associate Professor of Accounting, Sobey School of Business, Saint Mary's University
---
Obtaining a CPA designation, and completing practical experience requirements, makes an individual fully proficient in understanding the essential language of business—accounting. Building on experience and education obtained in CPA programs, one can become a financial or general manager, a tax analyst or tax lawyer, an entrepreneur, financial forensics investigator, or pursue many other career paths. Obtaining a CPA designation prepares one for a variety of leadership roles in business, industry and not-for-profit environments.
I chose a career as an academic accountant because it provided me with an opportunity to explore questions that are of importance to practicing accountants, but to which answers do not yet exist in the form of regulations, standards or best practices—this is what I do in my research.
I obtained my professional designation, which was at a time called CMA (Certified Management Accountant), and was later grandfathered into CPA, in 2005 via an Executive Leadership Program in Toronto. I chose to obtain a professional designation, in addition to my doctorate in accounting, because it provided a practice-oriented accounting credential that is well recognized by my students and colleagues in business and not-for-profit organizations.
Upon completion of my PhD, with a specialization in auditing, in 2002 at Georgia State University in Atlanta, I moved to Canada and worked as Assistant Professor of Accounting at the University of Waterloo. In 2009 I re-located to Halifax and joined the accounting faculty at the Sobey School of Business. I was then promoted to the rank of an Associate Professor in light of my research, teaching and service to the profession and academia.
I would invite people to inquire about existing paths to a Chartered Professional Accountants designation with the CPA Atlantic School of Business. For example, having a university degree in accounting with all the prerequisites is helpful, but not necessary to start the program. You can get to a CPA designation from a variety of academic backgrounds. Ask a lot of questions, including those relating to mentoring and practical experience assessment, as the staff at CPA Atlantic is always ready to help.