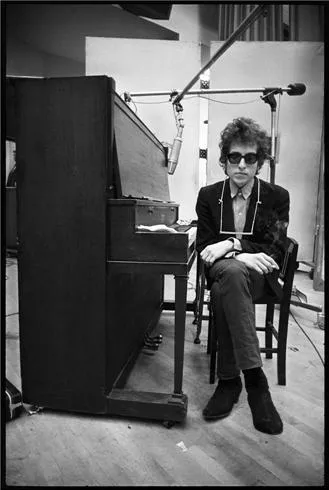 Pete Freckelton originally got into Bob Dylan out of desperation. "I was a Canadian child of the '80s," says the Port Williams programmer. "What were my options? There was Madonna and Glass Tiger. I started getting into heavy metal—Ozzy Osbourne singing about addiction, Metallica singing about social injustice. I got into Dylan through metal because it seemed like he had something to say, too—and I've been a sucker for him ever since."
Freckelton's interest blossomed into dylanradio.com: a non-profit streaming webcast that plays interviews and music by or inspired by Dylan. The site has since attracted over 3,000 users, and Freckelton was taken aback. "I love Bob but I can't imagine listening to nothing but Bob Dylan all the time," he says. "I guess the coolest thing about Dylan is that he constantly re-arranges his own songs when he plays them live, and so you end up with a library that's really vast. No two songs are alike."
Currently the site is hosting the Dylanradio Battle of the Bands—a contest where bands all over the world are invited to submit their versions of Bob Dylan songs. Last year entries ran the gamut, and included submissions by two Japanese schoolgirls who called themselves The Duet and did a spirited a capella cover of "Stuck Inside Mobile With the Memphis Blues Again." The winners—based on a voting system—were an Italian group called The Maggie's Farm Southern Band. "They sounded like Bob Dylan if he had an Italian accent," Freckelton says.
You can browse last year's winners on the site and Freckelton encourages more Canadian entries: "We didn't have many last year," he says. (Deadline for submission is April 30th.)
Below, check out a video of Maggie's Farm Southern Band taking on "Leopard-Skin Pill-box Hat."