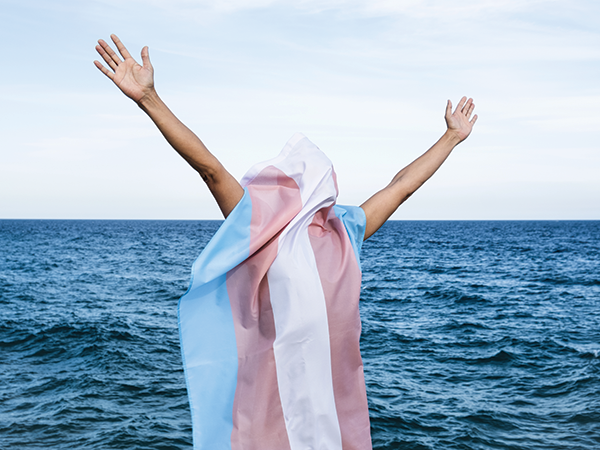 According to a new report, 70 percent of transgender youth in Canada have experienced sexual harassment. More than one-third of trans youth ages 14 to 18 have been physically threatened or injured in the past year. Twenty to 40 percent of homeless youth identify as 2SLGBTQ+.
This comes from a recent report by Halifax group Wisdom2Action, a social enterprise committed to connecting the gaps between organizations and advocates. This report, funded by the Public Health Agency of Canada, highlights the experiences of more than 500 2SLGBTQ+ youth across Canada: How they are affected by gender-based violence, what they want done about it and their top priorities for action.
According to Wisdom2Action, the first of the three priorities youth addressed was greater education for the public, service providers and families.
"I spend a lot of my time working with LGBTQ2+ young folks and a thing I keep hearing is that service providers just don't have the ability all too often to provide affirming and inclusive care," says Fae Johnstone, affiliate and project manager with Wisdom2Action. Johnstone is a 23-year-old non-binary individual living in Ottawa.
"A lot of the time when young folks are accessing services, like going to their doctor's office, they have to spend a lot of time advocating for themselves and their basic rights."
Like assuming pronouns or the person's body type or the gender of people they may be involved with. "Often there is a link drawn between someone being trans and accessing health care and just the idea that it's connected to a mental health problem," she says. "A lot of the folks claim they have to advocate for themselves. And the fact, no they're not here struggling with mental health problems because they're trans. These are two separate issues."
The second priority was action to address housing and homelessness for 2SLGBTQ+youth.
Johnstone says the statistic, showing 20 to 40 percent of homeless youth identify as 2SLGBTQ+, means that a significant number of young folk who come out to their families don't feel safe in their homes or aren't allowed to stay.
"We've come a long way in so many different ways, but a lot of trans folk don't have the best experiences accessing housing and homelessness services, just because they may not feel safe in those experiences as trans or LGBTQ2+ folks," she says. "A trans woman might not be welcomed in a women's shelter.
"I hear anecdotally even from the communities I'm involved with—a lot of folks are very worried about making ends meet and paying rent that month," Johnstone says. "And they know if they do become street-involved, the risk of violence targeted at them just skyrockets."
The third priority was an effort to improve inclusivity within health and social services.
"A lot of folks don't feel their physicians, their service providers have as much knowledge as they need when it comes to supporting trans and gender diverse young folks as well as LGBTQ2+ youth," says Johnstone.
For example, in most provinces it is the responsibility of the family physician to handle hormone programs. This is so that patients who are transgender and require hormone replacement therapy can access them. "But most don't feel comfortable doing that, so it puts a significant barrier," she says. "Especially for young folks who are not in urban settings, to find access to what can be life-changing and lifesaving services."
To ensure youth feel heard and seen at Pride, there are 23 events with a youth focus, from support and discussion meetings, swag-making parties and costume parties run with help from organizations like The Youth Project and PFlag. See page 16 for the full list.