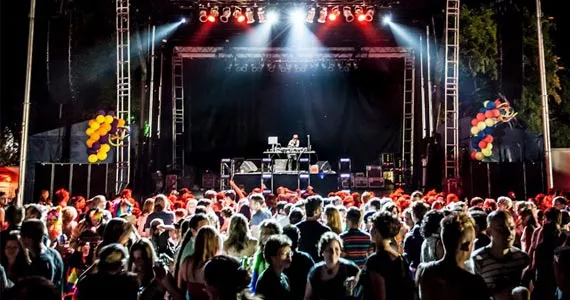 City Council won't rain on your Pride party plans this year, because the Halifax Regional Council approved a noise-bylaw exemption.
That means you can dance your face off this Saturday night to the beats of DJ Motlette---a regular host of Retro Night's at the Company House---and the genre-bending DJ Jules Bangsworth---a past Pride favourite---until 2am at WetSpot, Pride's wrap party. And this year's WetSpot (9pm- 2am, Garrison Grounds, July 28) should be slammed: "Last year's event saw over 1,000 participants at WetSpot. I expect those numbers to increase if not double," says Pride chair Kathy Walsh.
WetSpot parties got their start nearly a decade ago through the event-throwing group girl-ish productions, co-founded by Leigh James Brown and Maggie Haywood. Girl-ish productions started throwing gender-inclusive parties for Haligonians to serve as an alternative to nights at bars and the segregated men's/women's dances that had become a staple of the LGBT scene.
"We wanted to create a safe space for everyone to bring all their friends: queer, trans, men, women, straight allies, no matter ---the only thing that has never been tolerated is intolerance," explains Brown.
Brown hopes to go big this year, transforming the Garrison Grounds with "impeccable sound and colourful strategic lighting." She adds that this year the real head-turner will be a 48-inch mirrorball "that will cast drops of light over the entire site."
Walsh also hopes party goers will make it out to the candlelit vigil (7:30pm-9pm, in front of the Spring Garden Road Memorial Public Library on July 22) to honour "all of those lost, all of those still fighting and to make people aware that homosexuality is still punishable by death in a lot of countries." Because while we may be partying in Halifax this Saturday, Walsh urges Haligonians to remember that they "still globally have a duty to make [homosexuality] acceptable world-wide."