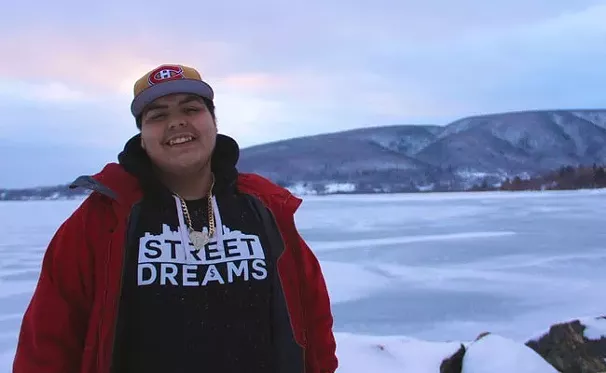 RiFF RAFF w/Shift From Tha 902, F8FUL, Relly, Panda Gang, Peter Jackson, DJ Afterthought, Rude Dowg, Pineo & Loeb
Tuesday, May 9, 9pm
Reflections Cabaret, 5187 Salter Street
riffraffhalifax2017.eventbrite.ca

Todd Googoo, AKA Shift From Tha 902—a hip hop artist from We'koqma'q First Nations, is speaking from his hotel room in Saint John, up from Cape Breton for a performance at the ECMAs. He rattles off his to-do list, and it's clear that he's got a packed schedule.
"Right now I'm doing this summit with the National Arts Centre—only 10 Aboriginal musicians were picked; I'm opening up for RiFF RAFF in Halifax; I'm in the process of finishing my album," he says. "I've been working on it since September. I started making music and releasing it at home from my own studio, but now it's about making sure everything comes out the right away. I want everything to be perfect."
The upcoming album deals with themes of family and community. "There's a song on there, it's actually going to be my next video, called 'Hometown.' It's like an anthem, it sounds like Classified produced the beat. It's all about celebrating my hometown. My little brothers want to be in a music video so this is the one they get to be in," he says with a laugh.
Googoo started performing under the name Shift From Tha 902 only three years ago, he says found his voice at a young age. He's just 21 now but his love of hip hop has been a lifelong devotion. "As long as I remember, I loved the beats and rhythm, the Tupac, Biggie, Eminem videos—they were like superheroes."
This Tuesday, don't miss a rare chance to see the talented rapper in Halifax, as trips from CB are few and far between. "I'm not rich, I don't have a car, so I invest in a driver, I ask my friends. I book my own shows and I bring my friends and we are the whole show," he says. "DIY is a choice, it feels better and you feel more rewarded."