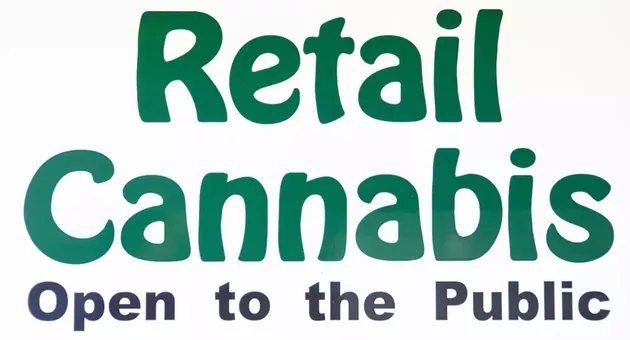 Weed users got a skimpy gram from Stephen McNeil's government when the province's legal cannabis retail locations were revealed this week.
There will be exactly nine NSLC locations carrying chronic for all of Nova Scotia, justice minister Mark Furey announced, from Yarmouth to Sydney River. You can see them all in the map below.
For comparison, there are 110 NSLC shops selling liquor, 60 "agency stores" in rural areas where the NSLC partners with other retailers, plus four private liquor outlets like Rockhead and Bishop's Cellar. That is, there are 174 legal liquor stores, and come July there will be nine legal places to buy recreational weed.
If that level of cannabis commitment sounds like the government is Bogarting the joint on the whole post-prohibition rollout, recall that premier McNeil isn't well known for his ability to share. And it's hard to square the undersupply of legal options with the official goal of making the illegal market evaporate. The government seems to be guaranteeing a customer base for grey market and black market sellers by creating legal dispensary deserts.
But there is reason for pro-cannabis optimism in the list of pot stores. For one, this is literally the first draft of the province's approach to legalization. How the retail landscape looks on July 1, 2018 is not setting the future in stone, so to speak. As people inside the weed industry know, things are moving so quickly and changing so much, it's like building the airplane in the air.
Relatedly, there are real concerns about the legal supply of cannabis keeping up with demand. Among licensed producers—the 89 companies that are allowed to grow weed for medical and, come July, recreational users in Canada—there are estimates that the rec market in Ontario alone could suck up every legal gram the country can currently produce. Maybe Nova Scotia is anticipating shortages, so to manage expectations it's creating a shortage of retailers.
Or maybe Nova Scotians won't want much weed after all, despite Stats Can saying we are the biggest stoners in Canada, with nearly 15 percent of the population using. The NSLC knows its liquor customers well enough to say that 70 percent of Nova Scotian adults drink alcohol, according to spokesperson Bev Ware, but it doesn't have an estimate of how many people use pot. Obviously that information won't start rolling in until July.
If a product used by 70 percent of the population requires 174 stores, that's like saying one store serves .4 percent of the population. Mathing that level of service over to weed, nine stores would be the correct number if 3.6 percent of the population uses pot. If Stat Can's number is correct, Nova Scotia would need 37 weed stores to satisfy demand.
Or maybe online shopping of cannabis will take the pressure off needing retail locations. One of the hidden gems in Mark Furey's announcement is that the NSLC will be allowed to sell online and deliver pot to customers' homes. If the government has wrapped its head around shipping controlled intoxicants to people, cannabis delivery might set a precedent for booze delivery. Right now you can order liquor online, but have to pick it up at an NSLC store.
The other gem from Furey is that one of the nine retail pot outlets will be a stand-alone location: The former liquor store on Clyde Street in Halifax is reopening as the province's flagship bud boutique. This is a surprising and welcome deviation from the government's controversial decision to sell weed and booze out of the same NSLC shops.
Whether the Clyde Street weedmart is the government realizing it should soften its stance on liquor and leaf co-location, or the result of Jedi mind trickery on Stephen McNeil by an NSLC keen to revitalize a neglected property, it's a good move. Instead of going all-in on co-location, the government gets to diversify and see how different retail strategies work. The NSLC gets to figure out how to run a cannabis-only outlet. And if the pro-pot peeps are right about demand being high, downtown Halifax is going to have a retail hit on its hands.