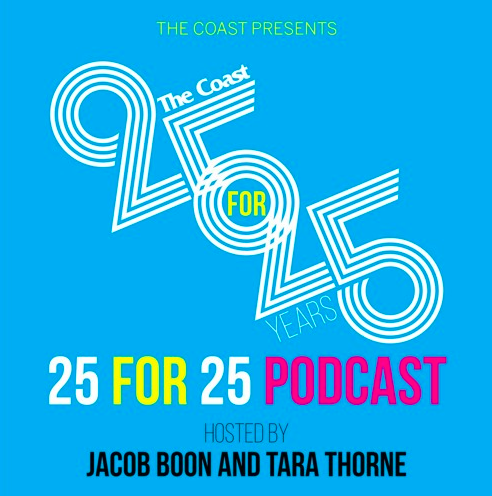 To celebrate its 25th anniversary, The Coast is dipping its toes in this whole podcast fad the youths are talking about.
Welcome to
25 for 25
, our new weekly podcast. It's a year-by-year look back at the stories and people that have shaped Halifax over the past quarter century. Our
first episode
came out today (subscribe on
Soundcloud
,
Stitcher
and
iTunes
) and covers the exciting days of 1993—when the Blue Jays were winning and Canada had three prime ministers.
We immediately get navel-gazey to speak with our boss, Kyle Shaw, about how The Coast started. After that, Sloan's Jay Ferguson drops by to talk about the band's early days and Halifax as "the new Seattle."

If you like the podcast, please feel free to give us a nice rating or leave a review. Apparently, it makes the episodes easier for people to find.

If you hate the podcast, want to correct something we got wrong or have comments about any events we forgot to mention you can email us at letters@thecoast.ca.
Episode links:
Pimping and Prostitution in Halifax in the Early 1990s: The Evolution of a Moral Panic
by Tanya Dawne Smith
We Were Not The Savages
by Daniel Paul