Breakfast bowl
Wild Leek, 2148 Windsor Street
A brunch that'll keep you pleasantly full instead of I-need-to-go-back-to-sleep full, this egg-free, meat-free, vegan-loving option piles up potatoes, sauteed and steamed veggies and tops them with seitan bacon, sesame seeds and a very addictive dragon sauce.
Chilaquiles
Fox Hill Market and Deli, 2760 Robie Street
A traditional Mexican brunch plate, chilaquiles offer a sort of breakfast/nachos hybrid and it is the absolute best. Corn chips, salsa, pulled chicken, cheese and an egg work together in perfect harmony to make this an all-day, everyday kind of dish.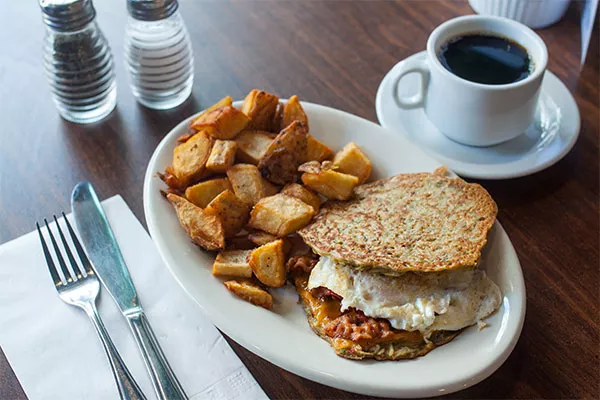 Jalapeño bacon cheddar breakfast sandwich
Elle's Bistro, 1678 Barrington Street
Every hour Elle's is open is breakfast time, and this superior egg and bacon sandwich finds itself
cozied
up between two jalapeño latkes rather than your regular old English muffin. Next level.
Goat stew
Mary's African Cuisine, Halifax Seaport Farmers' Market, 1209 Marginal Road
This market is brunch heaven—Norbert's and dumplings and crepes, oh my!— but for something hearty, homey and different from your AM routine, visit Mary Nkrumah's stall for a super flavourful stew (try goat!) or curry.
Smoked cheddar pierogies
EDNA, 2053 Gottingen Street
It is hard to look at hashbrowns as the best of the breakfast potatoes after digging into this rich plate where two sunny eggs sit upon a kingdom of cheesy, creamy, caramelized oniony pierogies.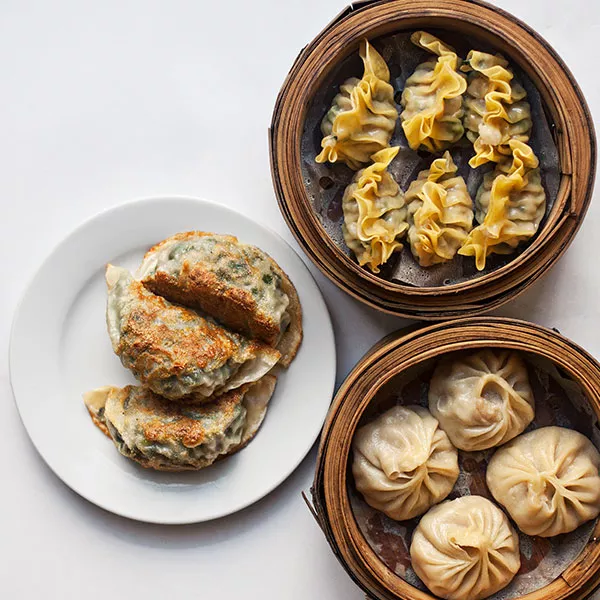 All-day dim sum
Kee Heong Cantonese Bakery, 1532 Granville Street
This tucked away purveyor of baked goods both sweet and savoury serves up tasty little Chinese snacks, so affordable you can't
not
order a table-full. Pan-fried taro cakes, steamed pork buns, egg tarts and red bean bread make up the most important meal of the day here.
Fish cakes and eggs
The Canteen, 22 Portland Street
Some of the finest fish cakes in the land, Renée Lavallée's are a mix of haddock (both smoked and not) and are matched by an incredible side of maple and pork baked beans. Side note: there are eggs, too.