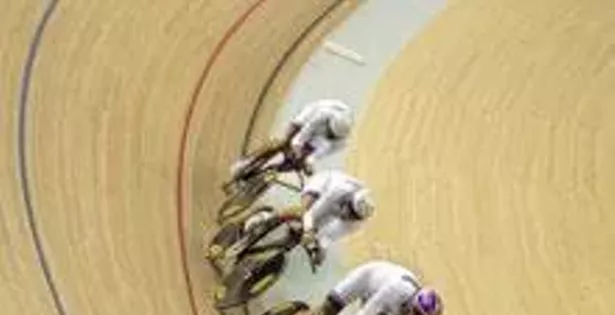 I just spent a couple of hours at the medical clinic (yes, for a sports injury, ha), which gave me a chance to catch up on my Olympic reading.
Here's what I learned:
From today's Globe and Mail:--families are fighting over Olympic coverage. Not because one member hates beach volleyball (ahem), but because some family members are boycotting the games completely. According to one therapist, it can get really ugly. Don't yell, debate, she says. I find tears work.--Judith Timson writes about how to get over your guilty feelings about watching the Olympics (I'm so over that. I talked about a ban a few months ago, but it was pretty half-hearted. Where else can you see track cycling?) Her tips are actually pretty good, including: get educated before you make a decision; go easy on the hypocrisy (remember, we've done a lot of shitty things to people in this country. Just ask the First Nations...) or make a donation to a human rights organization. If you're still not convinced, check out Amnesty International's website The China Debate, which encourages open debate about the games' legacy.
From Maclean's, July 28--21 out of 22 venues, except for the badminton venue (now a theatre), built for the Athens Olympics remain empty and off-limits to the public. Hope Vancouver's paying attention.--making fun of rhythmic gymnasts hurts their feelings, so stop.--19 horses were flown to Hong Kong for the equestrian events. The rest of the bulky stuff like canoes and sailboats were shipped in five 12-m. shipping containers, which they 'hoped' would arrive in time.--the health centre includes nine Canadian doctors and lots of condoms. Ah, of course, they're all having sex!--1,000 empty waterbottles were shipped for cyclists, along with lots of snacks and things.--two seamstresses are on call in case someone's muscles are so bulging they can't fit into their track suits anymore.