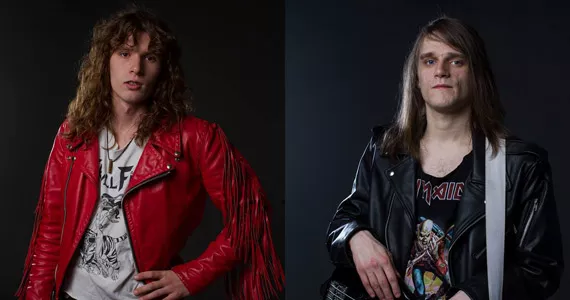 "We're going on our cross-Canada Devastation to the Nation tour," enthuses Jake Gracie, singer of and guitar player for Vicious. "It's going to end here. We've been invited to play Calgary Metalfest, we're absolutely stoked. The whole tour is booked around that festival."
The metal trio was once a quintet, but has settled into the permanent lineup of Gracie, Garth Potter on bass and drummer Devin Cashin. At the end of April, Vicious self-released its debut LP First Drop of Venom, which was recorded at The Nook AKA Gracie's basement, but sounds as hi-fi as any proper studio record. It took about a year from start to finish, including the entire band's move to Halifax from the Annapolis Valley. "In the end," says Gracie, "I'm glad we ended up taking our time.
The band, barely three years old, is easily inspired by the city's metal scene. "The scene here is really strong, especially on the extreme and black side," says Gracie, adding Vicious' favourite locals include "Black Moor, The Hitman, Spew, Hellacaust, the list goes on. Any of the guys into the traditional hard rock, heavy metal, speed metal kind of sound."
---