Tonight at
Lion & Bright
(10pm, free),
DJ T-Woo
(
Trevor Wood
) launches the first episode of
VIBES
, his new weekly 'DJ and chill' night. Every Thursday, T-Woo is gonna bring us his favourite "rap, funk, house, weird stuff and remixes" to sooth our music-loving souls as we get some drink on and eat some fancy fucking snacks (
that jerky
). One of the DJs behind
Bleu Nuit
and
The Jam
, and his own rap night,
Doin' Damage
(
#FreeGucci
), T-Woo approached Lion & Bright about filling up the cafe with that good music once a week, and they were totally down.
"I want the night to be different from my other, more dance-floor oriented nights," says Wood, "It'll be more of a weekly neighbourhood meeting spot. A night where you could just meet your friends for a drink in a more relaxed atmosphere with a good soundtrack." Why should you come out and VIBE? Wood answers: "Because Lion & Bright is sweet, because it's free, because their food and drinks are on point, because there always seems to be good-looking well-dressed people there AND because the music will be carefully selected by yours truly!" Sounds dope. I can't wait.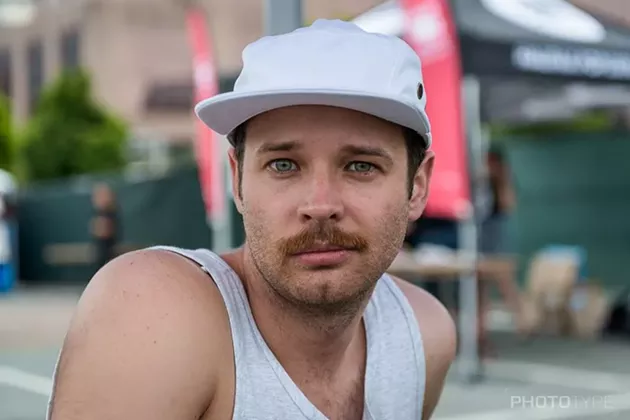 To get T-Woo in the mood, I asked him to pair up some of his choice tracks with drinks from Lion & Bright's
carefully designed cocktail menu
. I think you should try them all. Baby, I have.
Cocktail:
BOURBON SOUR (Buffalo Trace bourbon, lemon, egg white, bitters)

Pairs well with
:
UGK - "International Players Anthem"
BECAUSE: "Because both are from the south and I could see
Pimp C
(RIP) and
Bun B
drinking them at a summer BBQ. The sweetness of the southern rap also nicely balances out the sour."
Cocktail:
CLASSIC MARTINI (Tito's Vodka or Citadelle Gin, lemon or olive)

Pairs well with:
Stevie Wonder - "Superstition"
BECAUSE: "Both classics, both timeless, both damn good after a long day at work."
Cocktail:
CORPSE REVIVER #2 (Gin, Lillet, Cointreau, lemon, Pernod, twist)

Pairs well with:
Midnight to Monaco - "Suicide Remix"
BECAUSE: "Alot of elements to this drink.... and it's like a remix of the original. Pairs well with this remix of a Midnight to Monaco song I am obsessed with at the moment. Lots going on in this song, but it all comes together for something interesting and delicious."
Cocktail:
MARTINEZ (Gin, Vermouth, Maraschino, Cointreau, orange bitters/twist)
Pairs well with:
Drake & Future - "Big Rings"
BECAUSE: "I have no other explanation other than I've been looking at the cocktail menu and I think Drake would like this drink. What do I know though? ... What a time to be alive."
Cocktail:
MARGARITA (Cazadores Tequila, Cointreau, syrup, lime)

Pairs well with:
Ninetoes - "Finder"
BECAUSE: "Margaritas = Vacation. This song sounds like vacation. I think it's the steel drums, I'm a sucker for steel drums."