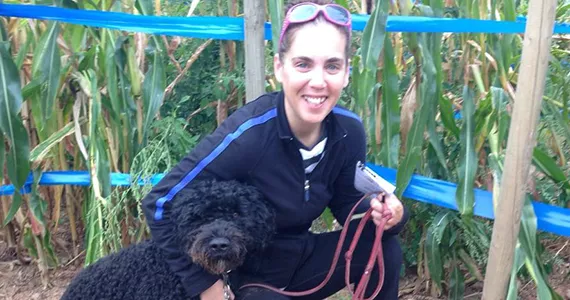 Denise Costard
"I knew I made the right choice from the moment I walked in the door."
---
I had been working at call centres for 11 years, when I decided that I needed a change in my life. It took some time to really think about it, but I realized that working with animals was where my real passion lay, and working in a veterinary clinic was going to be where I would be the most happy.
I knew I made the right choice from the moment I walked in the door. We learned a lot during the program. We learned everything from basic business administration skills to animal restraint and care. Learning the veterinary terminology is what really got me hooked. I started to feel like I was included as part of being a veterinary professional.
Maritime Business College was an easy choice for me, partially because of its proximity to where I live, but also the convenient hours for the course which ran from the morning until three in the afternoon, Monday to Thursday. I was able to keep up a job throughout the program.
From my experience in the program, I walked into my job as a veterinary assistant knowing what I needed to be doing. Every clinic is going to be a little different and it was a big change entering the profession, but I always felt like I had the skills to complete the job.
I'm so happy with where I am now. The people I work with are amazing, and being able to help and get to know the animals in the clinic is a reward in itself.