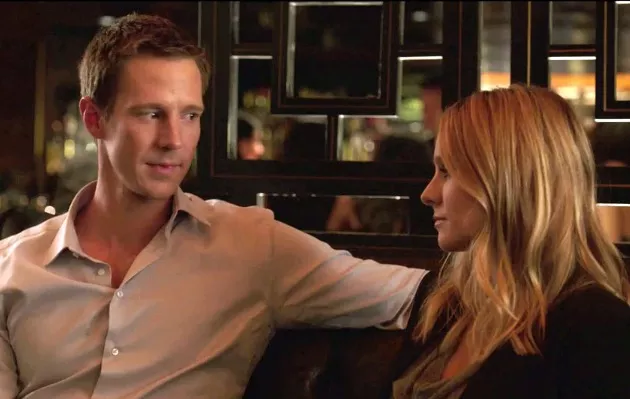 It's first-term Obama all over again in the hotly anticipated fan-funded follow up to prematurely cancelled sleuth series Veronica Mars. When director Rob Thomas decided to take to Kickstarter to make the movie finally happen he swapped one problem for another, because how else can you explain the complete pandering to its backers—it's their hard earned dough that made it happen, after all. We believed in the Thomas vision that brought us three seasons of smart, witty, fast talking mystery solving with pure heart and what we got was what amounts to a mediocre episode of the show on the big screen.
Almost the entire original cast shows up in one way or another after Logan Echolls (Jason Dohring, looking a little head thin) reels our protagonist (Kristen Bell) back in from NYC fresh out of law school with yet another murder rap to beat, and maybe that's the main problem. There's nothing new here, just shout outs to fans and a sweet gyrating dance cameo by Dax Shepard. We already know Logan didn't do it, and when old classmates of Veronica's get implicated at their 10 year high school reunion, we're waiting for a break. There's some shady corrupt cop dealings going on in the background and a truly disappointed Daddy Mars (Enrico Colantoni) frowning in the foreground, but no heart. Not even in the romantic triangle Veronica finds herself in all over again, because there's no way she's not ending up with Logan (that's what the fans paid to see, complete with the recycled "epic love" speech from season two).
It would have been a breath of fresh air if Thomas had stuck to his guns and delivered an exciting new installment in the Mars cannon, but with his upcoming book series and legions of Marshmallows to satisfy he fell back into cliches and one-liners in the 09ers. A circle jerk of in-jokes that probably shouldn't have been made...and that's coming from a die hard fan.