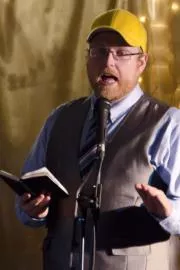 From Picnicface's Facebook post this afternoon:
"If you have shared the page on Brian on Facebook and Twitter, please let your friends and followers know that Brian has checked in to let us know he is safe. And please remove any of the original posts about him missing to avoid confusion. At this point we would like to withdraw from public discussion of the matter and keep it to family and friends. But thank you all for your support and love."
We reported this morning that Brian MacQuarrie from comedy troupe Picnicface had been missing since the evening Monday, March 12. This is no longer the case, as this afternoon he has checked in on the Help us find Brian MacQuarrie Facebook group
asking for people to remove their posts.