"We're not going anywhere," says Jackie Barkhouse.
In January of this year, the Women's March on Washington garnered support around the world—including a sister protest in Halifax. Barkhouse was one of the organizers and, since then, she's helped continue the movement. The local protest was followed up in May by Nova Scotia Women Vote, an event ahead of the provincial election which encouraged women to cast their ballots. Now, Barkhouse is teaming up with fellow organizers Dawn Ferris and Rhonda Doyle LeBlanc as well as the Nova Scotia Federation of Labour (NSFL) for a rally outside the Legislature on Monday.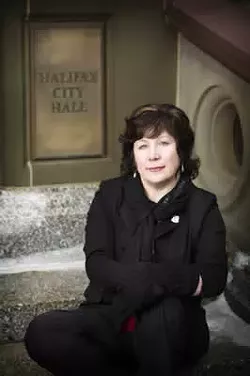 "There was so much momentum that was created with the Women's March and I think it's an important time for women, so we really need to keep the conversation going," says Barkhouse.

Speakers will hone in on four of the "issues that have been identified as important in Nova Scotia right now" through the NSFL Women's Committee: Poverty elimination (El Jones), intimate partner violence leave (Jenna Brookfield), minimum wage (Masuma Khan) and Bill 148—Public Services Sustainability Act (Lenore Zann).

"We have some amazing female activists in our own community that are really always there to move issues forward," says Barkhouse. "We work really hard when we organize these events in Halifax to be as inclusive as we can so that—you know, we're really trying to reach out to the voices of all women."

This rally is starting and noon and is expected to take 45 minutes, with the hope people will be able to attend on their lunch hour. More events are in the works for the near future.

"We need to show our political leaders that we have a voice and that we will use it, and that we will continue to rally and be a force to be reckoned with."