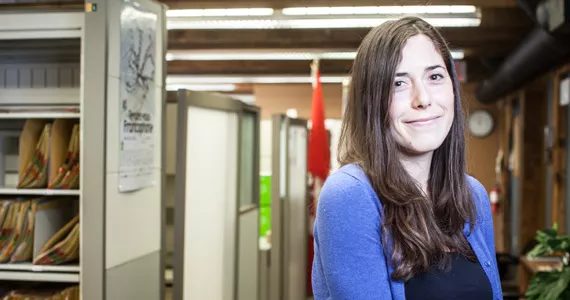 How did your education help you land your current career?
Having a degree definitely has helped me, but I don't think it can stand on its own. If not for the program at Université Sainte-Anne—a preparatory course for bilingual clerical positions within all levels of government—I wouldn't have had an opportunity to be contacted by potential employers looking to hire someone with the particular skills taught in my program.
What was the most challenging part of the program?
All courses are held by video conference—teachers were never physically in the classroom, except for a handful of occasions throughout the year. It doesn't take long to get used to, but it was definitely a new way of learning for me. I realized how relevant this form of communication is when I started working for the federal government, because we use video conference on a daily basis.
Tell me about a day on the job you'll never forget.
I never understood the importance of a Minister or a Deputy Minister to a government department until the Deputy Minister of Canadian Heritage came to visit our office in Halifax. It was a highly anticipated event, and I could see how much it meant to the people in my office to have the opportunity to have a face-to-face conversation about what's happening within the department.