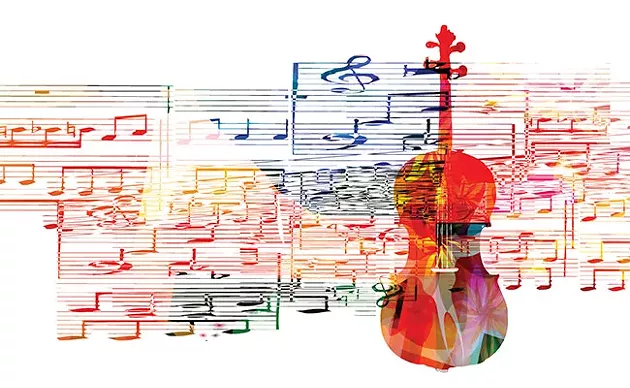 R
emedy fits right in with the student vibes of the Quinpool area, constantly peppered with nervous young Dal dudes asking the budtenders, "What's strongest" or "What do you like best?" I predict this "act cool" bro-stammer will elongate our cider-buying time at post-legalization NSLC checkouts, but the Remedy staff are a helpful and charismatic crew who know their products well and can keep the line moving.
My first purchase at Remedy was a few weeks ago. I wanted to try a new strain and blaze it before going to Symphony Nova Scotia's David Bowie tribute concert at the Rebecca Cohn auditorium. I enthusiastically shared this plan with my budtender and we discussed the kind of high I was looking for: mega-chill vibes that would let me "zone in" on the hopefully gorgeous symphony score, and the ability to remain semi-functioning in a crowded public space.
On recommendation I bought Howie's God's Green Crack, a variant on the common hybrid between stimulating sativa Green Crack and hyperbolically hallucinogenic indica God Bud. It's a deep, dank strain that smells of earthy oolong tea and is absolutely glistening with trichrome. I vaped while primping for the Cohn crowd and as I got more toasted, I also began feeling edgy and irritated. It was freezing, we were running late. I wanted to vibe up and chill out but dread was creeping into my body. Bowie will help, I thought. And more weed.
These weren't merely paranoid stoner musings, they were uncomfortable truths multiplying at breakneck speed on the THC express. This is the type of mental mind trap that turns people off cannabis forever.

tweet this
My partner and I smoked a Howie spliff up Henry Street before the show. The unnerving mental focus began to elevate. I felt like I smoked a reverse truth serum and could only see the world for its ugliest realities. A pre-show announcement acknowledged the fact we are on unceded Mi'kmaq land, and a sea of nervous laughter and ruffling feathers washed over the crowd. Yet no one had a problem standing at utmost attention when the Governor whomever was shown their seat and the national anthem was played.
It all seemed wrong. I thought, I'm thinking too hard. I'm tripping out. But getting baked and hitting the symphony is a semi-frequent affair for me, and I didn't consume more cannabis than usual. I thought, I'm having a panic attack. I'm being too sensitive. But it's no secret that Halifax is peppered with ignorant white folks who can't comprehend the importance of simply acknowledging that we're settlers.
The symphony members took their seats and played probably "Let's Dance." Just enjoy the music, I told myself, but my Howie mind kept anxiously ping ponging. Virtually everyone on stage looked disengaged. Was the pot making me project my discomfort? When the unbearable "China Girl" began without anyone onstage acknowledging its toxic exoticism, I knew it wasn't just me and it wasn't just Howie. Still, I was now pot-panicking about how disappointing the show was, and how readily and easily I am able to participate in events that, to many people, are exclusionary and inaccessible.
These weren't merely paranoid stoner musings, they were uncomfortable truths unravelling and multiplying at breakneck speed on the THC express. This is the type of mental mind trap that turns people off cannabis forever. "I can't smoke or I'll stand and stare at the wall for the rest of the night," a pal told me at a party recently.
One place THC compounds are processed in the brain is our amygdala. Many people exposed to trauma lack regulatory compounds in the amygdala which keeps us in flight, fight, freeze mode or makes the smallest of inconveniences emotionally inflamed, harder to process. Since cannabinoids mimic these compounds, pot is often used in PTSD treatment, but THC can over-fire those amygdala neurons. The Bowie tribute wasn't super, but the spliff had me ultra-critical. I was hyper-focused on the multiple microaggressions of fellow audience members, and my own complacency.
So where can I go from here? A bout of White Guilt Panic! at the symphony isn't actually action. I'll start by supporting more musicians of colour, amplifying Indigenous artists and participating in the modern queer culture of 2018 (#highandbi) more frequently. I'll continue writing to my elected representatives at every level, and not just on personal issues. I will smoke my cannabis more mindfully, and maybe find glam rockers to dig that didn't sleep with "baby groupies" when they were grown men.
As for the rest of my Howie's God's Green Crack? Most was donated to my shake jar, fated to become a homemade topical. I'm down to self-reflect, but I don't want to ingest anything that makes me freak out to the point of denial.
Send your cannabis questions to Lucy LaPlante at
weedtalk@thecoast.ca
.