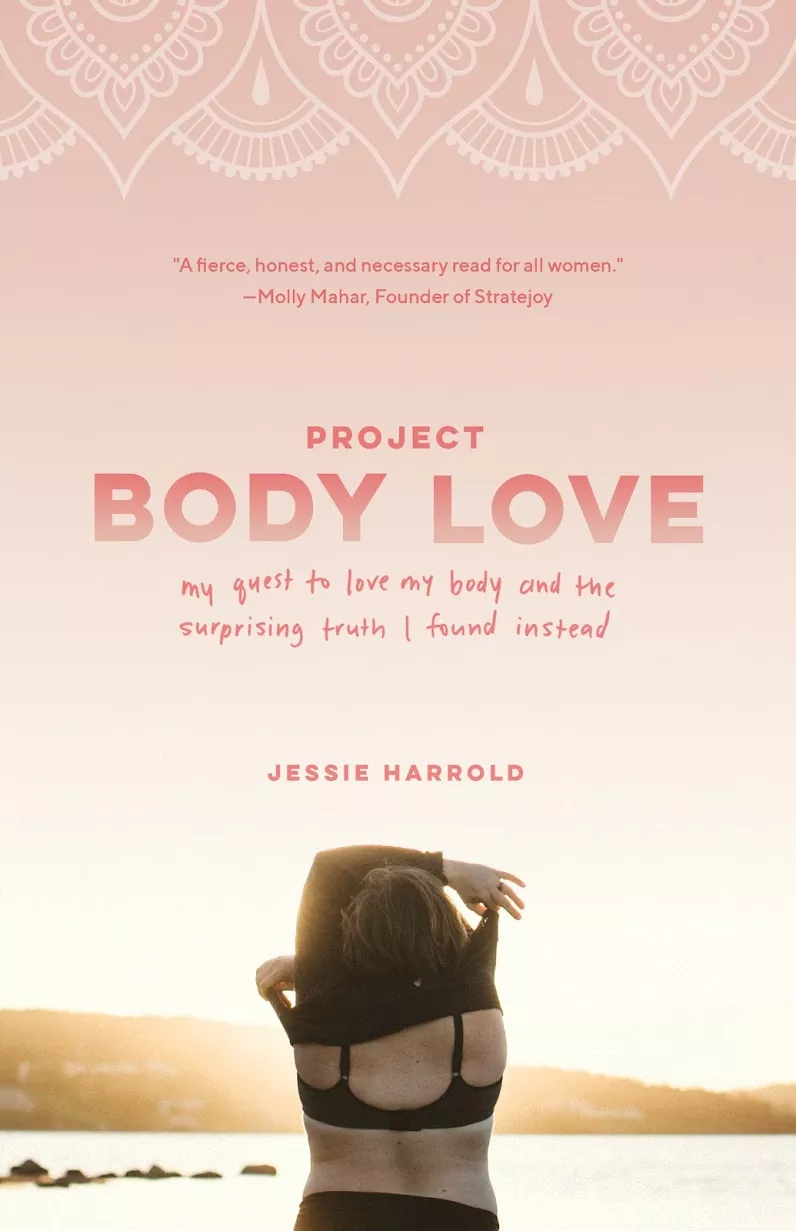 Sometimes what we crave most is a bolt of lightning, a moment of pristine clarity. But, if Jessie Harrold knows anything, it's that we need to capture the lightning for ourselves—that we have to decide what things are sure and certain. The life coach, doula and mother of two—who's recently added author to her list of job titles—describes this feeling when she began the quest of body positivity after the birth of her youngest child.
"As the process of trying to find acceptance in myself went on, I sort of finished 98 percent of [my book, Project Body Love] and I was like 'there's something that's gonna happen here.' So the book sat, mostly finished, waiting for this shiny, happy ending. It wasn't until I realized, 'Oh no, I live in the world, and the world is never gonna stop telling me this body isn't OK,'" that she realized "unconditional body love felt like a big ask all of a sudden."
This surprisingly honest take that centres on self-acceptance and self-compassion is documented in real time, she adds. "I had started the process, realizing I had always lived with a lot of self-loathing, thinking 'OK, what haven't I done before? That everyone hasn't already done before, that could move the needle on how I feel about myself?" she says. "I assumed that there was gonna be a change to my physical shape that occurred along this process for me to come to a place of acceptance. It wasn't until I found the Health at Every Size movement and I started to realize what a lifetime of dieting had done to my body… I was floored by the idea that I could be healthy in the body that I was in.
"I was told by an agent, 'You know you don't have a huge following, you're just an average person, you're not a fat activist, this is just everybody's story.' And I took that as 'Yeah, this is everybody's story,'" Harrold continues. The self-published book was released officially this week at projectbodylove.com, and in coming weeks it will also be available at local shops. "I feel like I kind of accidentally wrote this for every woman who's just like me and doesn't have this understanding of the larger cultural context of which we have to navigate."