How and why did the original African Nova Scotia Affairs' mandate change and why is the Office of African Nova Scotia Affairs now part of the ministry of Communities, Culture and Heritage?
The expansion of the OANSA can be of
benefit,
if it had the goal of creating an African Nova Scotian representative in the provincial government. But joining the OANSA with CCH is an obstacle to the formation of an electoral boundary that would result in the election of an African Nova Scotian to represent us.
All this said and done equates to a vehicle that African Nova Scotians must use, but there's no driver and no gas to take the community to a state of self-determination.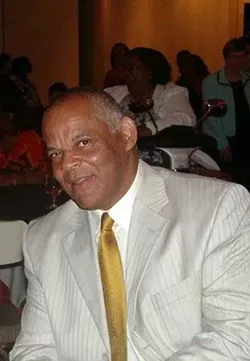 The initial mandate of the
OANSA
from 2003 has changed dramatically and without any African Nova Scotian Community consultation over the last 14 years. Now, as per the ministerial mandate for 2017, it's included in the ministry of Communities, Culture and Heritage. I would like to know if this change was made by a legislative aspect of
government,
or an Order in Council.
The reason why we are asking these questions is mainly due to the direction of the
OANSA
. We as African Nova Scotians are in need of an electoral boundary so that we can have an African Nova Scotian representative according to the same provisions given to the Acadian Nova Scotian representation. Their work is needed now more than ever.
Reports, such as Nova Scotia Commission on Building our New Economy and One Nova Scotia Coalition, are well intended but miss the boat on actual jobs, training and education for African Nova Scotians. Diversity and inclusion processes based on federal government and provincial government programs seem to have been forgotten.
The auditor general's published audit for 2017 clearly indicates there is a problem with the allocation of funds to the African Nova Scotian community since there is no follow-up on the mandates submitted and the year-end reports from those organizations.
The minister of African Nova Scotia Affairs, meanwhile, has not initiated any positive change on behalf of African Nova Scotians. This is evidenced by the ineffective approach to jobs, education and training for African Nova Scotians in the newly established Irving Halifax Shipyards. This is a provincial project supported by Canadian tax dollars and the number of jobs, educational and training facilities established at the beginning was nearly zero. And now, four years later with little progress, there are still questions of how to remedy this situation. If the
OANSA
was of benefit, it would have established a benchmark goal and stuck with it from the beginning. Remedial action now is imperative as opposed to blind acceptance.
The 2017 OANSA mandate is less like a mandate and more of a feel-good statement by the premier for a token African Nova Scotian minister given the responsibilities to do nothing of benefit, not even a good start. Ideally, premier, we will be able to help one another if the electoral boundary is changed to facilitate the election of an African Nova Scotian in the East Preston, North Preston, Lake Loon and Cherry Brook Black communities by using the same framework as Acadian Nova Scotians used for their security of culture and heritage. It would also be of benefit to unify the educational system so we are able to have a unified Black School Board so there will be a future plan for the youth and a grounding for our culture and heritage.
———

Voice of the City is a platform for any and all Halifax individuals to share their diverse opinions and writings. The Coast does not necessarily endorse the views of those published. Our editors reserve the right to alter submissions for clarity, length, content and style. Want to appear in this section? Submissions can be sent to voice@thecoast.ca.