As always, click each event title for full details, and happy weekend-ing!
12
The King's Chorus Chichester Psalms
Sunday
A rare chance to hear Leonard Bernstein's 1965 classic live.
11
Saint Paddy's Dance
Friday
A totally twee way to be Irish for a day? Celebrate at an old-fashioned community dance.
10
St. Patrick's Day Mega-Puketacular
Friday
Gus' give an honest take on what its March 17 is about: Beer and punk rock.
9
Prints and Puns Pop-Up
Saturday
Teams of two go head-to-head for the title of ultimate punster while shopping for pun-laiden prints.
8
Fashion Forward Film Fest: Blade Runner
Thursday
NSCAD's Fashion Forward Film Fest features flicks from bygone times that imagined how we would dress today. Since Bladerunner has long been inspiration for punk designers like Vivian Westwood, it makes sense as the fest's second showing.
7
Radical Comedy Night
Friday
What a scream! Slightly off-putting, gross jokes from your funny neighbourhood feminists.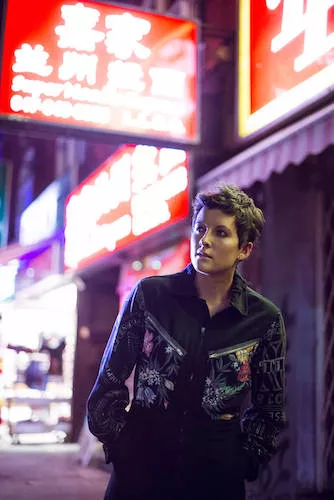 6
Pride & Prejudice
Thursday // Friday // Saturday // Sunday
Jane Austen's tale of marriage and manners, featuring historically-rich costumes, hits the stage.
5
Through The Looking Plastic
Thursday // Friday // Saturday
Nicole Singer's fine art jewellery is inspired by optical illusions.
4
Tragedy Ann W/ Franklin Brewery Boys
Saturday
Ontario folk duo Tragedy Ann split the stage with Franklin Brewery Boys, bringing serious harmonies and thrift folk vibes.
3
Weirdos Screening
Friday
Set in the 1970s and shot in black and white, this TIFF-premiered film follows 15-year-old Kit as he dreams of escaping his rural roots for the glamour of the big city.
2
Floodland Plays The Beatles
Friday
Floodland are back and wanna hold your hand, love you do, and play loads of Beatles favourites for you!
1
GroundSwell: Ria Mae
Saturday
Two thousand seventeen has been good for Mae so far: She's spent it zig-zagging Europe as Tegan and Sara's opening act. Bask in the glow of this skyrocketing star at GroundSwell's closing show.