12
Rapsey Recommends: Beats from Staying Underground
Saturday

One half of the epic beatmaking duo Staying Underground hosts this DJ night full of soon-to-be-hits at Lion & Bright.
11
Grease sing-along with XARA Choir
Friday
A sing-along screening of the classic good-girl-meets-bad-boy flick will be the one that you want. Held at St. Matthew's United Church.
10
Alexander Keith's 222nd birthday celebration
Thursday
Nova Scotia's biggest birthday bash returns to the Keith's Brewery with pub games, east coast-inspired snacks and live music. At 222, Keith looks pretty good for his age!
9
Photopolis Festival opening gala
Friday
ViewPoint, the gallery dedicated to shutterbugs and celluloid, makes a natural fit for this, the swanky kick-off to the month-long, multi-venue Photopolis Photography Festival.
8
Transatlantic Zodiac Ensemble
Saturday
This improv-heavy band blends heavy grooves, soaring melodies and hard-hitting songs for a self-described "Balkan rock" sound while melting faces at Codapop Studios.
7
Rumours: The Fleetwood Mac Tribute Show
Monday
Lightning strikes, maybe once, maybe twice—but any wannabe Stevie Nicks worth their fringed vest won't wait for the second thunderclap to snap up tickets to this Rebecca Cohn show.
6
The Drinking Game
Friday // Saturday
Plunked down at the crossroads of real life and constructed theatrical performance, The Drinking Game explores the art of conversation and our need for human connection at The Wardroom. Using improvisation, live projections, music, audience involvement and alcohol, it celebrates the unique beauty of everyone's story.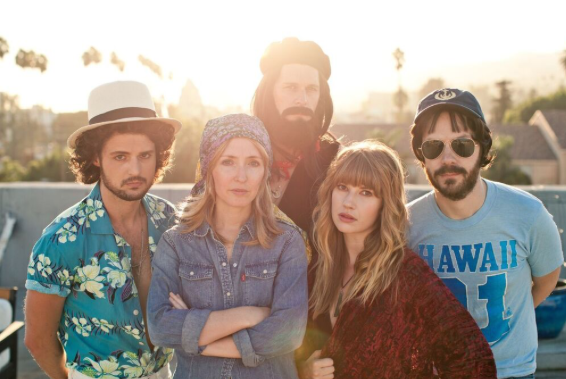 5
Hair of the Dog: beer garden & dog park
Saturday
Bring your pooch to the Garrison Grounds to play fetch, roll around and sniff butts all while you sip on a pint of Good Robot beer.
4
Bone Cage
Thursday // Friday // Saturday // Sunday
Head to The Bus Stop Theatre for this 10th anniversary redux of Catherine Banks' Governor General's award-winning play, following the lives of seven rural Nova Scotians looking to escape their bleak realities.
3
Strike featuring live score by Mohammad Sahraei
Saturday
This Central Library screening of Sergei Eisenstein's stylized retelling of a labour strike in Czarist-era Russia gets the adoration it deserves as its most sweeping scenes are underscored with live music by Matt Galant, Behrooz Mihankhah, Yousef Mousavi, Lukas Pearse and Mohammad Sahraei.
2
Atlantic Fashion Week: The Medium Is The Message Showcase
Thursday
Atlantic Fashion Week's third runway show sees eco-conscious and culturally-focused labels like Art Pays Me, Blue Ladybug Design, BZLY, Victoria Brumwell, Me Before You, Anti Fashion and Donn Sabean take the catwalk at Casino Nova Scotia.
1
Hasta Donde: All Ways
Thursday // Friday // Saturday
Spanish contact-dance superstar Compañía Sharon Fridman brings its world-touring hit Hasta Donde: All Ways to the Sir James Dunn Theatre with the help of Live Art Dance, kicking off its first North American tour.