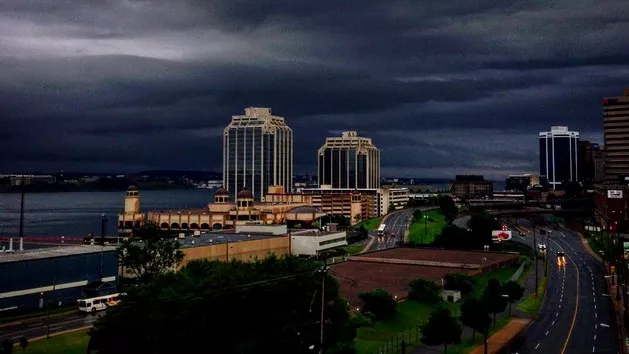 1
Summer means no school and little political action, so crime is continuing to dominate the headlines. Police are looking for someone who b by pouring hot water on him. The cops have also pressed charges against a 20-year-old man who stabbed another male then politely drove his victim to the hospital.
2
Good on Brett Bundale and the Herald for obtaining a copy of a long-rumoured engineering report that appears to contradict Halifax Water's position on daylighting the Sawmill River. The CBCL Ltd. report has been in the water utility's hands since (in rough draft form) since last April, and recommends a box culvert and open channel to replace aging pipe under the river (and in the process, daylight parts of the river). Halifax Water has repeatedly said daylighting Sawmill is too expensive and difficult to do. Spokesperson James Campbell splits hairs with Bundale, saying there's a difference between naturalized daylighting and an engineered open channel. "Creating an open channel," Bundale writes, quoting the report, "is commonly referred to as 'daylighting.'"
3
Tiffany Chase of HRM tells Metro's Stephanie Taylor that residents expecting some leeway on the new garbage rules coming into effect on Saturday should think again. If that clear bag garbage isn't properly sorted, b. Yesterday, we price checked some clear bag options around town, but today's news has me thinking some enterprising hauler should start his own off-the-books household service. Don't want to go through and separate the trash HRM won't take? Pay $25 and some dude in a pick-up truck will swing by for your garbage. After all, despite all these garbage changes, it's industrial and commercial waste hauling (including from residences like apartment buildings) that make up the bulk of unsorted materials in our dump. If you're still unclear on the city's new garbage rules, there's an app for that.
4
Speaking of garbage, The Amazing Race Canada will air an episode this Wednesday where contestant teams run around Halifax doing Halifax things in Halifax places. That includes common activities that you and I do every weekend, like racing through the new Central Library, climbing to the top of the Macdonald bridge and "carrying kegs down Barrington Street." Teams will also dive for lobsters in Dalhousie University's Aquatron Laboratory, which Amazing Race supervising producer Mark Lysakowski says is "the coolest thing known to man."
5
Nova Scotia's short on kitchen staff, reports CBC. "There just simply is no pool of chefs out there," said Gordon Stewart of the Restaurant Association of Nova Scotia. Stewart claims the province will be short 1,500 kitchen staff in the next several years. As pointed out last night by some readers, the article doesn't really mention that getting yelled at and sexually harassed for a low-paying job in a stupid-hot kitchen maybe isn't the most attractive work these days for young people. If you've got a kitchen horror story on why you left the restaurant business, we'd love to hear from you.
+1 Sure Thing
There's a cross-country affair tonight at The Khyber with Victoria's Freak Heat Waves, Toronto's Crosss, Montreal's Special Noise and Truro's No Problem.