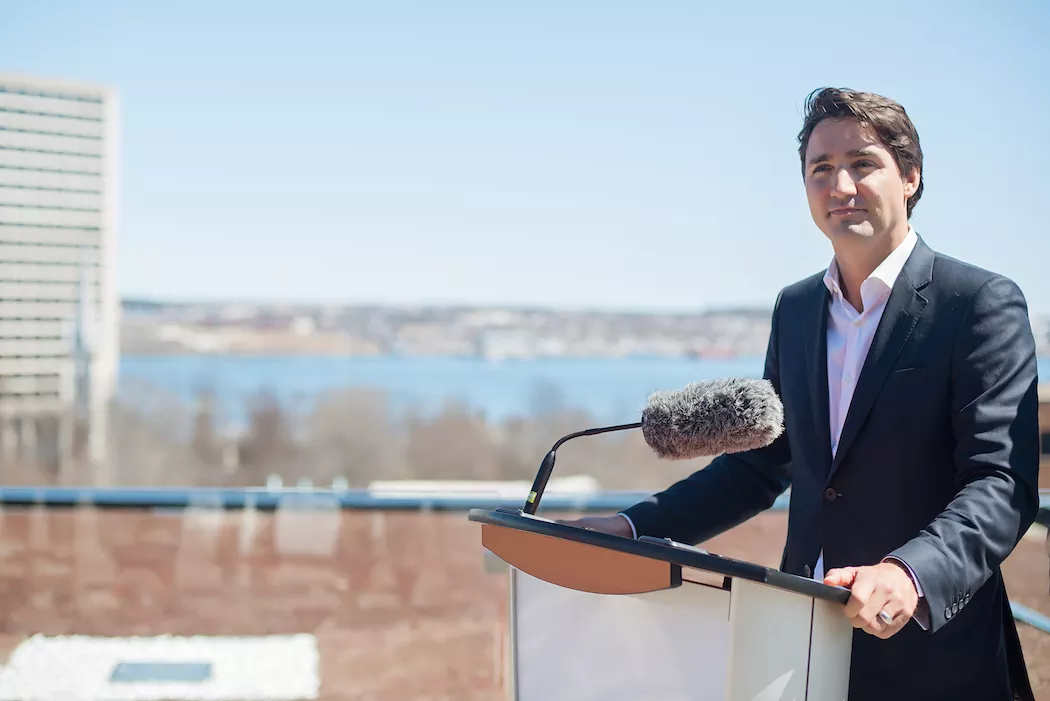 He was charming and affable to the onlookers who snapped photos. He had a circle of supporters following him around—from giggling fans to local volunteers.
While thousands were gathered in front of the Legislature Wednesday afternoon protesting changes to the province's film tax credit, federal Liberal party leader Justin Trudeau was wooing crowds at the Halifax Central Library.
Trudeau was in town for a media event supporting Halifax Liberal candidate Andy Fillmore, but the hot topic remained the film industry. What about the many filmmakers now contemplating leaving the province amid the film tax credit cuts? Trudeau addressed their struggle to choose between a love of this province and an affinity for their art and livelihood.
"Arts and culture are extremely important to me as a Canadian, as a Quebecer, and as a leader," Trudeau said. "I think we need to make sure we're doing everything we can to support our cultural industries to make sure we're telling our stories."
However, he was clear in his regard for the provincial government's budgetary choices.
"I respect the provincial government's jurisdiction and responsibility for these decisions," Trudeau added. "I have said very clearly that I believe the federal government has a role to play in supporting arts and culture and film…but jurisdictions across the country make decisions about how they want their tax credits to look and as a federal government we respect that jurisdiction."
While he expressed sympathy for those outraged about the recent budget, Trudeau's concerns remain an understatement to the despair of some film industry veterans.
Jay Dahl of Northeast Films says, "Look, here's the truth. They've killed this industry with incomplete and misleading data. We've seen it. We're hoping that Minister Whalen and the Premier will realize they have been seriously misinformed. Their decisions, made without meaningful consultation, are catastrophic."
This is just one example of the many filmmakers who have reached out to speak of their frustration and anger at the choices of the Liberal government. The Coast has received word from hundreds of people who work in the film industry expressing their exasperation.
When asked if elected Prime Minister would he top up what is being taken away by the provincial government, Trudeau said it wasn't his place to get into hypotheticals.
"The reality is the Nova Scotia government made some tough choices in what I think is a very good budget."