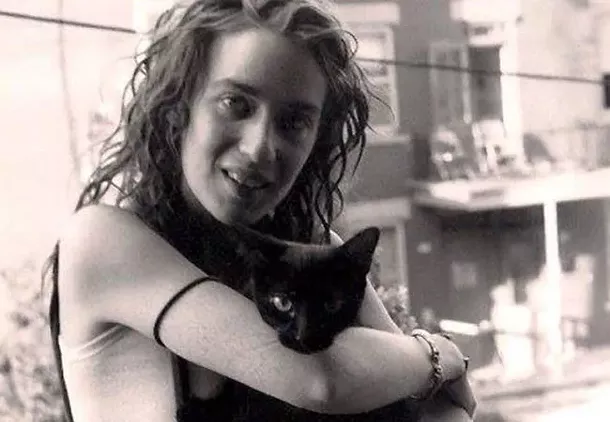 It is 2017 and my family is once again forced to file into uncomfortable airport-style chairs in a dismal courtroom in Montréal. The interior is a muted, '70s yellow-grey that's reminiscent of vomit. It's fitting, seeing as every time I enter the Palais de Justice it induces that semi-panicked feeling you have right before your mouth fills with saliva—the pre-emptive visceral reaction from your body seconds before you puke.
The last time I was here was in 2015 for the pre-trial of Jean-Philippe Tremblay, the man accused of murdering my aunt, Pina Rizzi.
Late last month I skipped my graduation and flew
into
Montreal to join my parents, a full week after Tremblay's first-degree murder trial had started. I have a lot to catch up on. Thankfully the Crown and the homicide detectives handling our case are incredibly gracious and kind. I pour over the notes my parents have made in the courtroom and listen to my father comfort my mother; his frustrations inscribed in notes made in his careful handwriting.
The jury has been chosen—12 people and two alternates who have a part of my life in their hands. Do I make eye contact with them? How much is too much? How do I know they're going to absorb the impact of what this man has done to my family?
As a journalist, I have faced my fair share of death and court cases, and it's second nature to assume the neutral "working face" when being presented with evidence and grisly photographs of a crime scene. I feel guilty that my training allows me to separate myself from this while my mother and father are experiencing everything fresh—a constant pouring of salt in their raw wounds.
To this day, it's easier to speak about my aunt's case like I don't know her. It's easier to recite the list of horrific things that happened to her when I dissect it carefully the way a reporter does. It hurts less.
Tremblay stands up, faces the judge and enters his plea. "Not guilty."
This hurts. I can't keep my neutrality. The arrogance of his statement—especially after a taped confession is shown to the jury—seeps into my skin, settles behind my eyes and winds its coils around my ribs. I feel like I have not been able to breathe freely since my adolescence ended with my aunt's life in 2009.
Every day I spend in this courtroom, in the presence of what is left of my aunt—labelled "evidence"—crushes me smaller and smaller. I watch grainy CCTV footage of my aunt taking her last steps on earth; the only witness to her horrific end the industrial buildings, train tracks and a tiny security camera the killer had no clue was there. The bitterness is impossible to keep from drowning in. Those steps have been stolen from me. My aunt should have been there to walk with me to get my undergraduate degree, my post-graduate degree and every moment in between.
Watching the evidence pile up in the courtroom, I can feel his eyes on me. More than once my mother has mentioned that the accused stares at me for large portions of the legal proceedings. Every time our eyes meet the same jolt runs through my system, buried somewhere in my gut and at the base of my spine. Whenever we do lock eyes, he always looks away first. Somehow that feels like a victory.
You always want a killer to appear evil. Tremblay is a terribly pathetic villain. This man is no hulking beast, slavering and screaming obscenities. Instead, a small, dark-featured and meek-looking man sits in a glass box directly across from us.
I can't remember what my aunt's voice sounded like. I can't remember what perfume she wore, what shampoo she used or whether her ears were pierced. Echoes of her laugh are painful to hear on old family videos. The only thing I can do is keep writing because some part of her stays alive that way and I'll do everything I can to make sure she is never forgotten