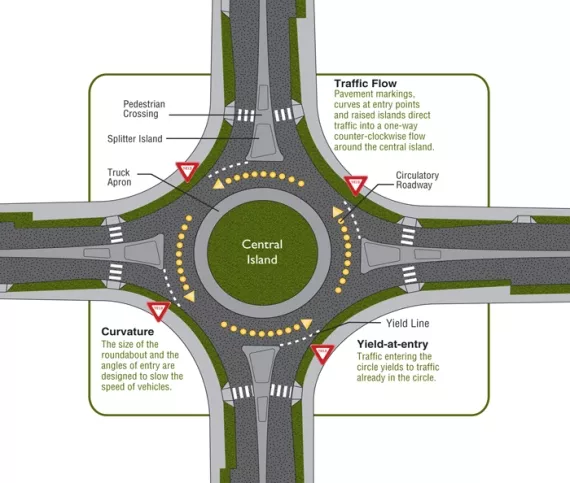 Traffic engineers are investigating removing traffic lights from three street intersections around the Common and replacing the traditional intersections with traffic roundabouts. The Willow Tree (Quinpool/Robie/Cogswell/Bell), the Cogswell/Trollope/Rainie and the Cunard/Agricola intersections are being studied, says traffic manager Ken Reashor, as is the Woodland/MicMac intersection in Dartmouth. Three more are under construction on Larry Uteck Boulevard in Clayton Park.
A roundabout considered for the intersection of Devonshire, Novalea and Duffus Streets caused considerable stir when nearby residents learned of the plan, but that intersection "is very obviously an ideal spot for a roundabout," says Reashor, and a roundabout there would increase safety for pedestrians, slow traffic and provide more green space.
Reashor will make a roundabout presentation to Halifax council this month, and hold an open house with north end residents this spring in hopes of convincing them to accept the roundabout proposal.