Trade Centre Limited, the provincial crown corporation that runs the convention centre, had an operating loss of $622,558 lat year, almost three times its budgeted loss and nearly six times the previous year's loss of $109,969. Once depreciation is factored in, last year's operating loss was $2.1 million, compared to a budgeted loss of $1.9 million.
The losses have two causes, explains TCL spokesperson Suzanne Fougere. First, revenues at TCL's ticketing agency, Ticket Atlantic, "were down due to lower than anticipated sales for outdoor concerts"---that is, the failed shows on the Halifax Common. The only concerts held on the Common during TCL's 2009-10 fiscal year were the Paul McCartney and KISS shows. The Coast has previously reported that the McCartney show lost $700,000, and that TCL failed to pay back a $300,000 loan from the province because ticket sales were not as high as expected.
Secondly, TCL "also experienced decrease major event revenues as compared to what was planned and the prior year," says Fougere.
Those losses were revealed via TCL's annual report for 2009-10, which was posted on its website without announcement late Friday, seven months after the March 31 close of the fiscal year.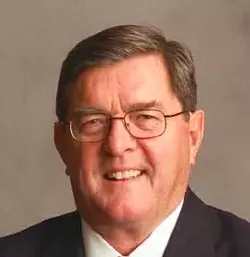 One noteworthy TCL liability mentioned in the report is former CEO Fred MacGillivray's supplemental pension, a TCL bonus over and above MacGillivray's regular public servant pension. In 2008, TCL announced that the supplemental pension would cost $800,000 over its lifetime, but "the most recent valuation performed reflects a total post retirement pension obligation of $1,198,970," says this year's report---half again higher than previously announced. MacGillivray retired April 1, 2009.
MacGillivray's successor, Scott Ferguson, has no supplemental pension through TCL.
In addition to the convention centre, TCL operates Exhibition Park. In previous years' annual reports, attendance information for the two operations was reported separately, but this year's annual report combines them.
As operator of the convention centre, TCL is at the heart of the debate over the proposal for a new convention centre downtown. Last week, at thecoast.ca/bites, The Coast questioned the projected attendance figures for a new convention centre. This Tuesday, November 9, Halifax city council will debate whether and how it will help finance the proposed new convention centre.